Creative Exhibition Gets Fantastic and Strange
Published 19 June
Last week saw our Creative industries departments come together for the annual End of Year Show exhibition 'Fantastic & Strange'.

Fantastic and Strange is an intriguing insight into the fantastic work and strange concepts explored by the College's Art, Design, Style, Creative and Digital students. 
The show highlights the diversity of work created by our talented students across Film, Photography, Fashion, Fine Art, 3D Design, Media Makeup, Performing Arts, Creative Media & Digital as well as work from the Hair, Beauty and Nails students.
Fantastic and Strange represents the culmination of the students' hard work and vision over the last year and it will be the last time for some students to display their work before going off into employment, or higher education.
The launch event opened with a rendition of Queen's 'We Will Rock You' by Performing Arts students and was attended by special guest actor Olivia Pentelow. Bradford-based Olivia is currently starring in the BBC drama, 'The Gallows Pole, directed by Shane Meadows, and spoke about her passion for the creative industries and her journey to securing her role in The Gallows Pole. She offered our students advice on their next steps after finishing college by saying, "Working towards my dream has been a struggle and it takes a great deal of resilience, and everyone here will have that resilience inside them."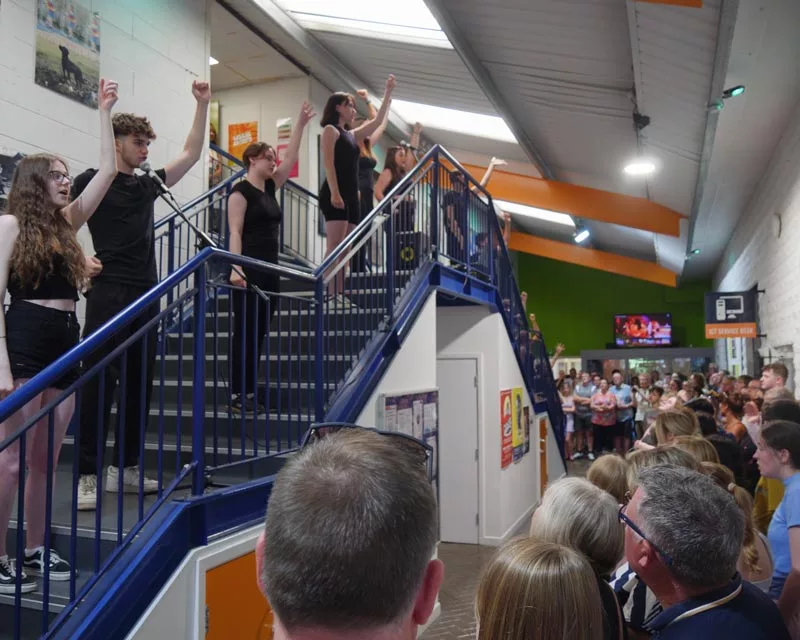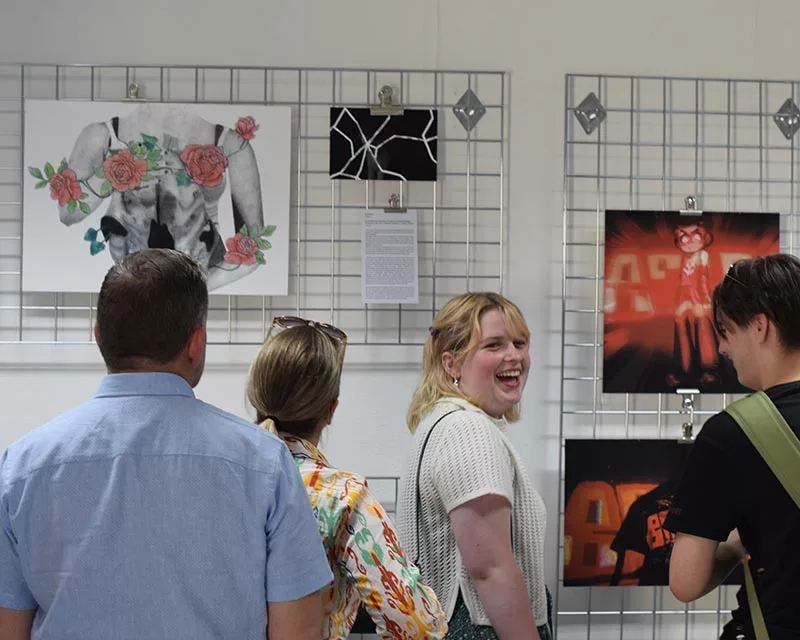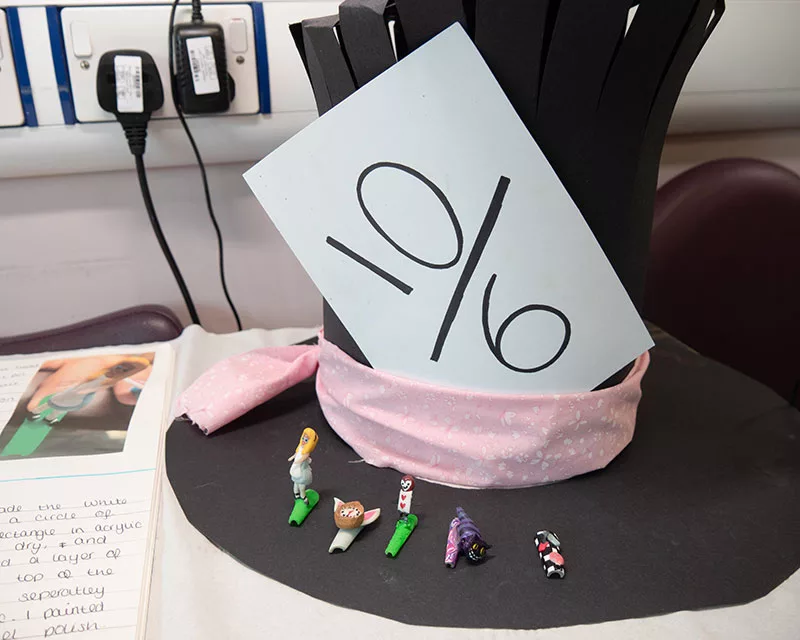 The launch event was also an opportunity to recognise students' achievements in an award ceremony. Creative Industries Awards celebrated students who have overcome adversity and those for outstanding achievement and good attendance and punctuality and Hair, Beauty and Nails students' achievements were recognised with the David Nisbet Awards for Outstanding Achievements.
Jemma Crozier, Head of Department for Art, Design and Style comments, "I am always so proud of our students and the work they achieve – as well as acquiring a wide specialist skill base, our students learn to work collaboratively with each other, skilfully guided by specialist staff. It is their continued professionalism and dedication which is so vital in setting an example to those who aspire to take up careers in the creative industries. I am very excited to share their outstanding work with the public at the End of Year Show."
The End of Year Show 'Fantastic & Strange' is housed within Craven College's Ingleborough Building on the Aireville Campus in Skipton and is open to the public until 23 June 2023.
Applications for Art, Design, Style, Creative Industries and Digital Technology are still open for this September. For more information on how to apply visit www.craven-college.ac.uk
Vocational
| Title | Level |
| --- | --- |
| 3D Design (Pathway) | Level 1, Level 2, Level 3 |
| Art & Design | Level 1, Level 2, Level 3 |
| Art & Design (Foundation Studies) | Level 3, Level 4 |
| Barbering | Level 2, Level 3 |
| Beauty Therapy | Level 1, Level 2, Level 3 |
| Fashion & Textiles (Pathway) | Level 3 |
| Graphics (Pathway) | Level 3 |
| Hairdressing (Colouring, Cutting) | Level 1, Level 2, Level 3 |
| Media Make-up | Level 3 |
| Media Studies | Level 1, Level 2, Level 3 |
| Nail Services | Level 2, Level 3 |
| Performing Arts | Level 2, Level 3 |
| Photography (Pathway) | Level 3 |
Apprenticeships
Degrees & Higher Levels
Part-time
T-Levels