Creative Industries Instructor/Technician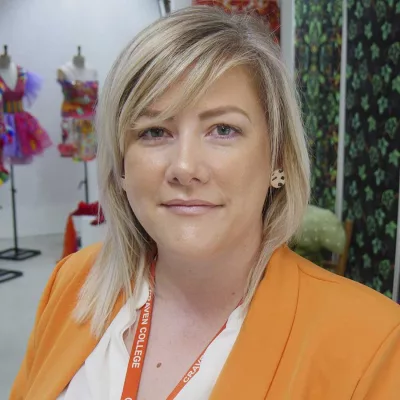 I enjoy experimenting with lots of different materials across lots of creative disciplines, I like my artwork to either have a purpose or be aesthetically pleasing to the eye. It brings me great joy to support students through their projects and seeing the final outcomes displayed, especially having studied at Craven myself –many years ago.
Over the years since graduating, I have exhibited and sold my own works retailing to the public and wholesale trade.
My Qualifications...
BA Hons Contemporary Applied Art

Ceramics & Printed Textiles
Did you know...
I love spending time outdoors, growing up on a working farm gave me lots of inspiration for art projects and a love for animals in general. Things less obvious are I'm a total 'foodie' and have an addiction to excellent skincare.
Meet the rest of the team...