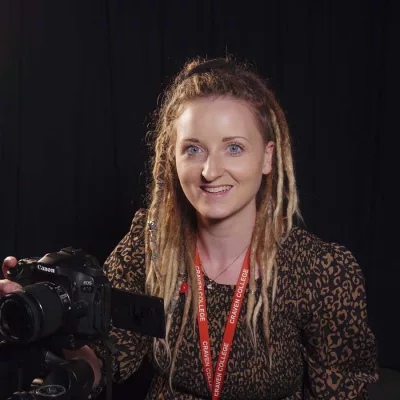 I am a mum of three, that studied hard at university over 4 years to achieve a degree in photography and teaching. I have always wanted to teach people and enjoy seeing students reach their potential.
I love photography and have a keen interest in developing my personal skills alongside teaching to make sure I am up to date with current digital movements such as AI.
I have used photography for many years as a form of 'art therapy' and often teach students to take a holistic approach to their work; considering how they can use photography to not only get themselves a qualification, but to enjoy capturing their surroundings and tell their own story through visuals.
My Qualifications...
PGCE (Photography/ Art & Design specialism)

Foundation Degree with BA (Hons) in Photography 
Did you know...
I have a giant pet rabbit called Alice.

My favourite subjects at school were Art, English Literature and Music, I can play the flute at Grade 6!