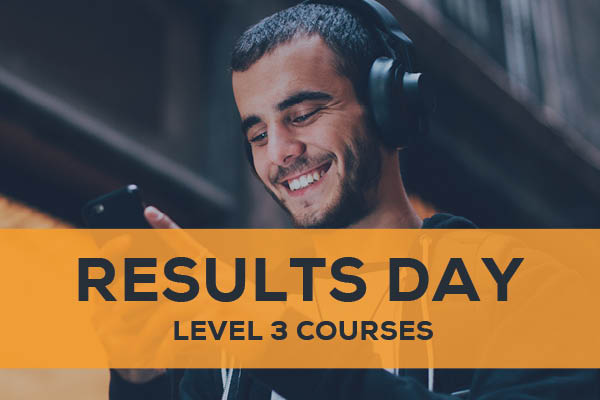 Results Day – Level 3
08:00 - 17:00
Online
18 August
Overall Qualification Grades will be available for Craven College students to view on Proportal from 8:30am on Thursday 18 August for the following qualifications:
AQA AS and A Levels
WJEC Level 3 Applied Certificate in Criminology
C&G Level 3 Advanced Technical
UAL Level 3 Awards, Certificates, Extended Certificates, Diplomas and Extended Diplomas BTEC Level 3 Certificates, Extended Certificates Diplomas and Extended Diplomas
Exam Result Queries
For any queries on results days regarding your results, please email: exams@craven-college.ac.uk from your student email address giving your full name, date of birth and the qualification results you are enquiring about.
Certificates
Certificates will be issued once received from the Awarding Bodies.
If you have recently changed address, it is important that you let the college know before results day by emailing exams@craven-college.ac.uk
IT Support
For IT support in accessing ProPortal call 01756 693 839 or email servicedesk@craven-college.ac.uk
Student Support including Careers Advice
If you need to chat about what your options are once you have your results, please contact our Careers Team on 01756 243 323.
Share opening your results with us!
As you'll be finding out your results online we'd love to see you celebrating your results. Take a photo or a short film of you celebrating, tag @cravencollege and use the hashtag #cravenresults22