Fantastic Collaboration for the Festive Season
Published 13 January
Fashion and Textiles, Media Make-up and Photography students recently collaborated with the Performing Arts department on the winter performance of Now Nativity – a modern twist on the story of the birth of Jesus Christ.
The performance was based around the concept of 'What if Jesus was born today in Skipton' with Level 2 and Level 3 Year 1 Performing Arts students creating the performance using Mike Leigh techniques and taking inspiration from the art movement DADA.
The performance saw the three wise men replaced by three former Tory Prime Ministers, Mary as a reluctant mother who is in the middle of a college course, an evil King Herod of Yorkshire and the baby Jesus born in Skipton Bus Station. The fantastic collaboration saw performances by the Performing Arts students with Fashion & Textiles students creating the stage costumes and Media Make-up students overseeing the theatrical make-up and headpieces for each character.
The Fashion & Textile students were set a brief to look for inspiration from Dadaists and Bauhaus, using the process of chance and explore methods for free generation of ideas. Students were asked to come up with innovative visual costume ideas and learn how to manipulate fabric (or objects) to produce their final pieces.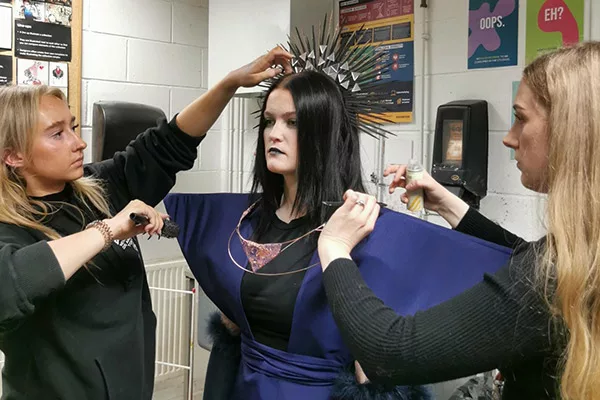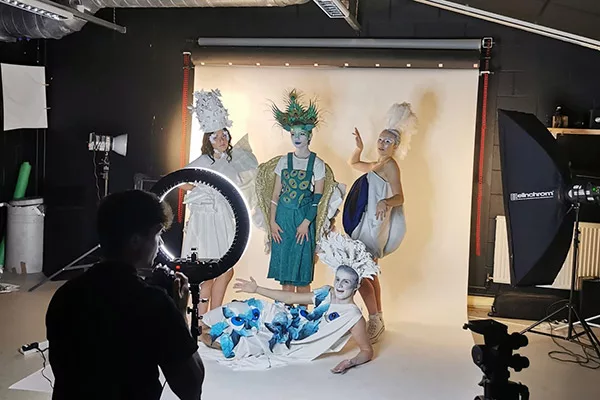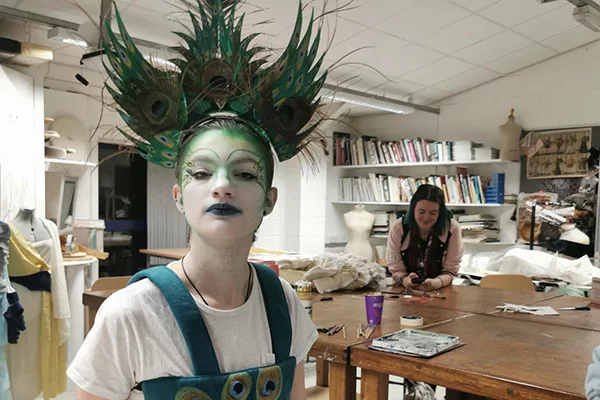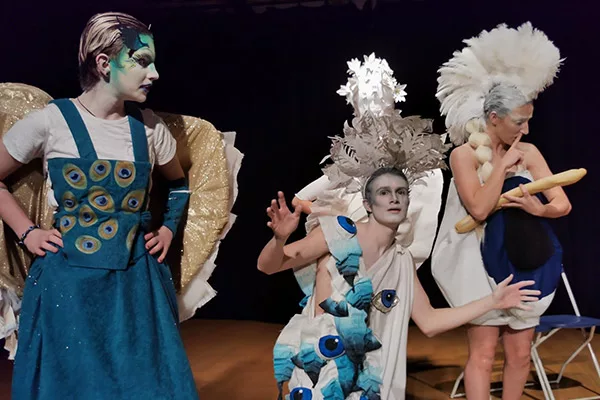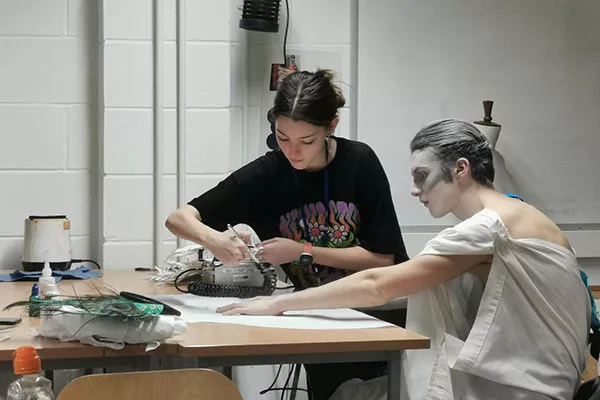 Fashion & Textiles Tutor, Laura Lee Brennand comments, "I held many Dada-inspired lessons to inspire the students when creating their costumes. Lessons included creating a Dada still life set up, ripping up work and throwing it to the floor to create new work using 'chance' as a collaborator, and illustrating ideas as part of an 'Exquisite Corpse' game, so that students combined ideas together to create bizarre costume proposals.
The students were taught fabric manipulation skills and using these they generated a range of amazing ideas. They worked brilliantly as a team to create a cohesive collection of costumes and the collaboration between Performing Arts, Media make-up and Fashion was a huge success!"
Tom Aldersley Performing Arts tutor comments, "The collaboration offered our students from all courses the opportunity for a real world, industry experience by working with fellow creatives and having to closely follow a brief provided by a 'producer' The performance was a huge success with sell-out performances and wonderful feedback."
Vocational
Degrees & Higher Levels
Part-time
T-Levels