Head of Department Art, Design & Style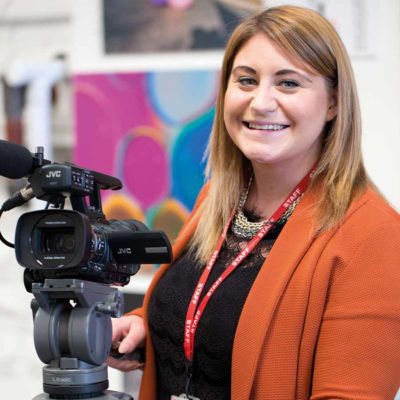 I have spent the last decade working in Broadcast Journalism in both television and radio, for companies such as; the BBC, ITV and UKRD alongside teaching at Craven College. My interest is in TV and radio production alongside factual production and broadcast journalism. As both a tutor and an industry professional, I want to equip and actively engage students with the creative and technical attributes needed for creating digital media, supported by the underpinning knowledge and theory to go with it.
My Qualifications...
MA Broadcast Journalism

PGCE

BA (Hons) in Broadcast Journalism

BTEC Creative Media Production
Did you know...
I adore Dolly Parton (I actually met her once and forgot my name) You can find a picture of us in pride and place on my desk!

I have a love for travelling, one of my favourite places to visit is Tennessee – can you spot the link to the above fact?
Meet the rest of the team...