Students' Plastic Project Benefits The Dales
Published 17 March
Craven College's Wildlife and Conservation Degree students recently teamed up with Yorkshire Dales Millennium Trust to work with asylum seekers in reducing plastic waste and improving our natural environment.
The team removed over 1000 plastic tree tubes from trees planted at Threshfield Quarry in the Yorkshire Dales National Park, organised by Craven College students as part of their Volunteer Management module, and course tutor, Peter Katic, linked up the activity with the Yorkshire Dales Millennium Trust's DALES project.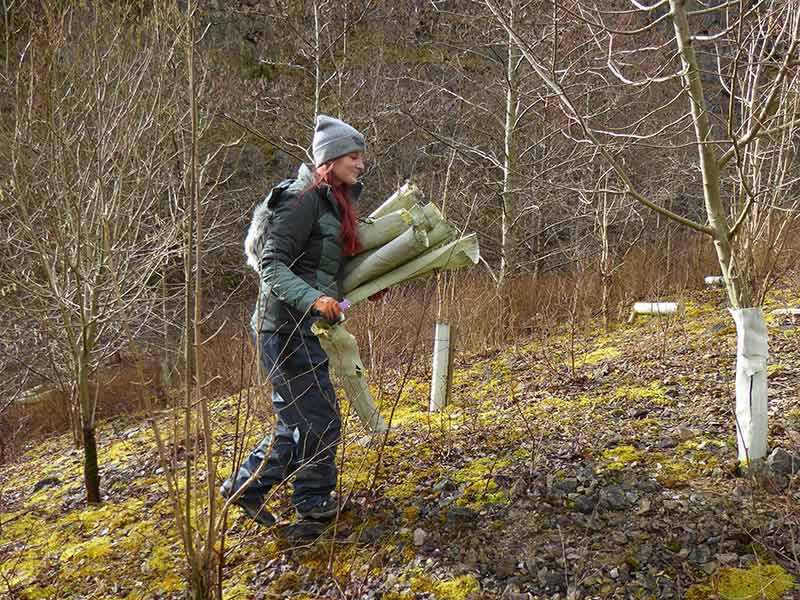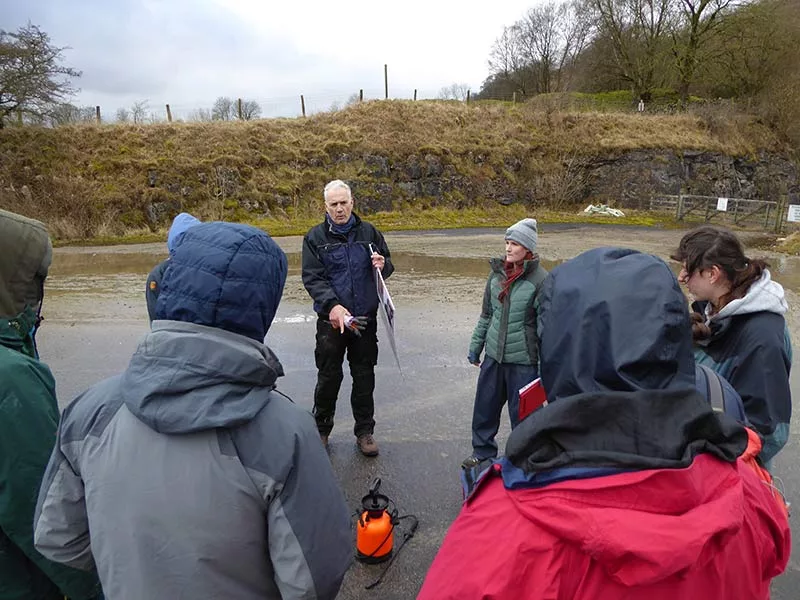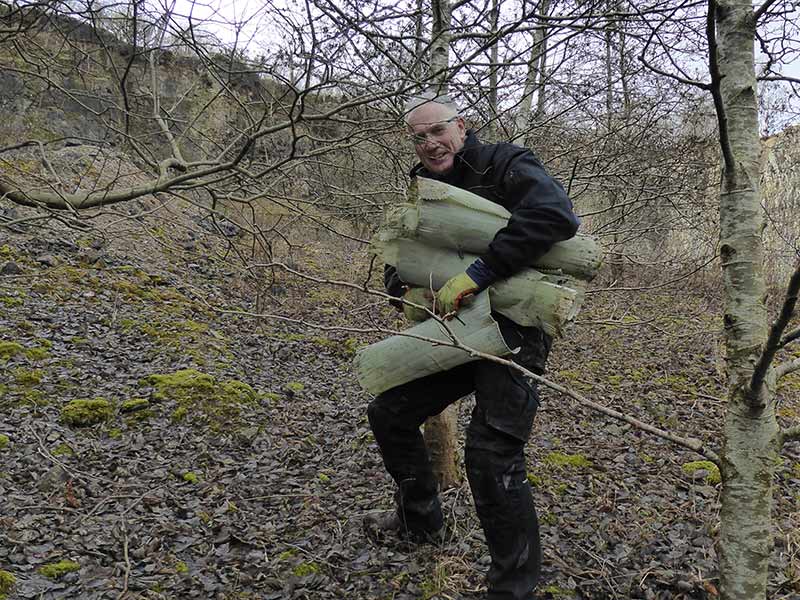 The DALES (Diversity, Access, Learning, Environment, Sustainability) outreach project looks to tackle barriers that prevent disadvantaged communities from accessing and enjoying the countryside.
The volunteers, who were supported by the Horsforth Town of Sanctuary Group, fed back that they really enjoyed the day helping the local community. The Horsforth Town of Sanctuary is a group that brings residents and people seeking sanctuary together to make local areas welcoming and supportive communities to live in.
Gillian Thom, HE Manager and Conservation Lecturer at Craven College said, "This was a fantastic day and about much more than removing plastic tree tubes. The participants appreciated working outdoors on a task that benefitted the environment and the students developed organisational and leadership skills. They all enjoyed meeting each other and chatting, with the help of Google translate."
If you are interested in studying a degree in Wildlife and Conservation Management, applications are open for this September. Find out more here
Click for more information about the Yorkshire Dales Millennium Trust
Vocational
Apprenticeships
Degrees & Higher Levels
Part-time