Crime & Dine
Published 22 March
Over two evenings, The 3 Peaks Bistro was turned into a crime scene, as our Performing Arts students embarked on a Murder Mystery 'Poison by Numbers'.
With twists and turns throughout the evening, diners tried to deduce who killed the beautiful model, Vicky Vermillion.
Accompanied by a delicious Italian-themed three-course meal, prepared and served by our Catering Students, guests were whisked away to Charles Crimson's art gallery.  As the meal was served, the performers divulged snippets of information for the customers to navigate the 'whodunnit' scenario. Over dessert, the character Oliver Ochre (secretly a private investigator) interrogated and revealed the culprit!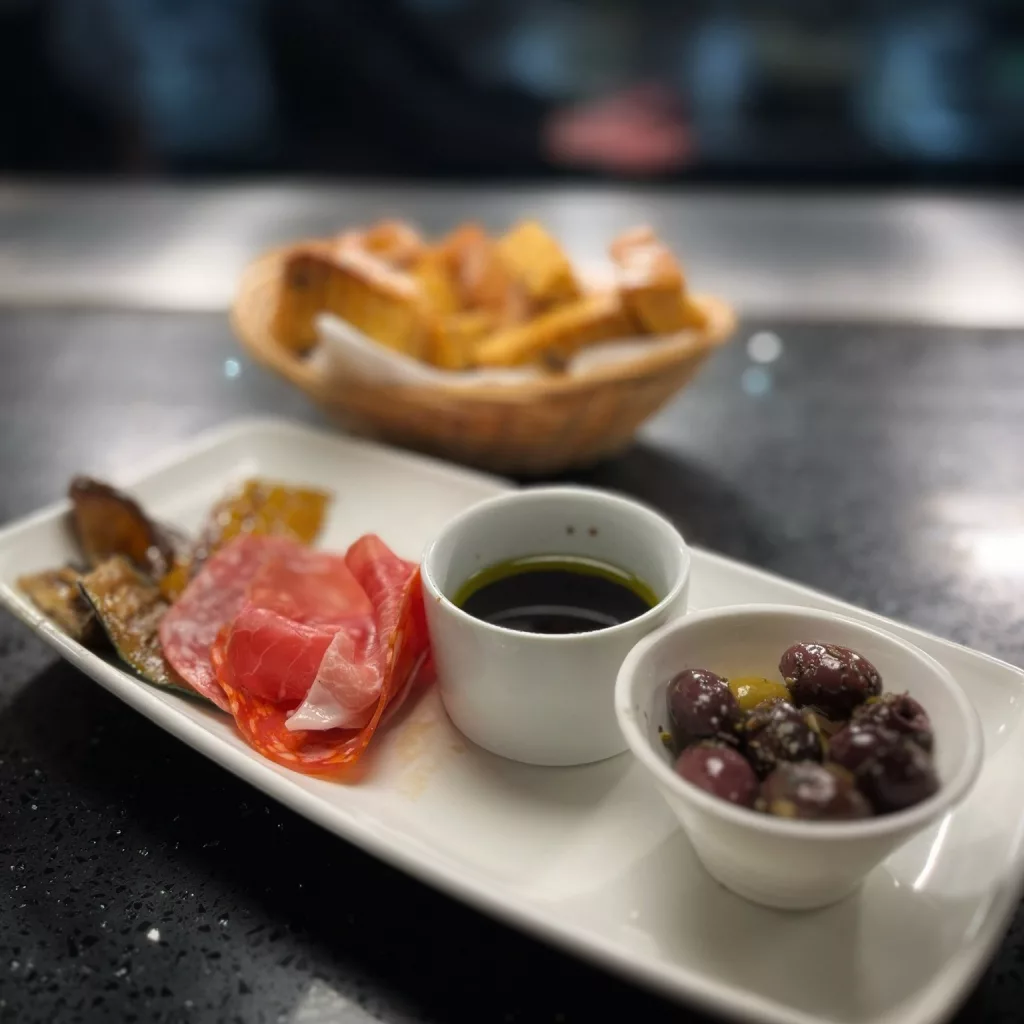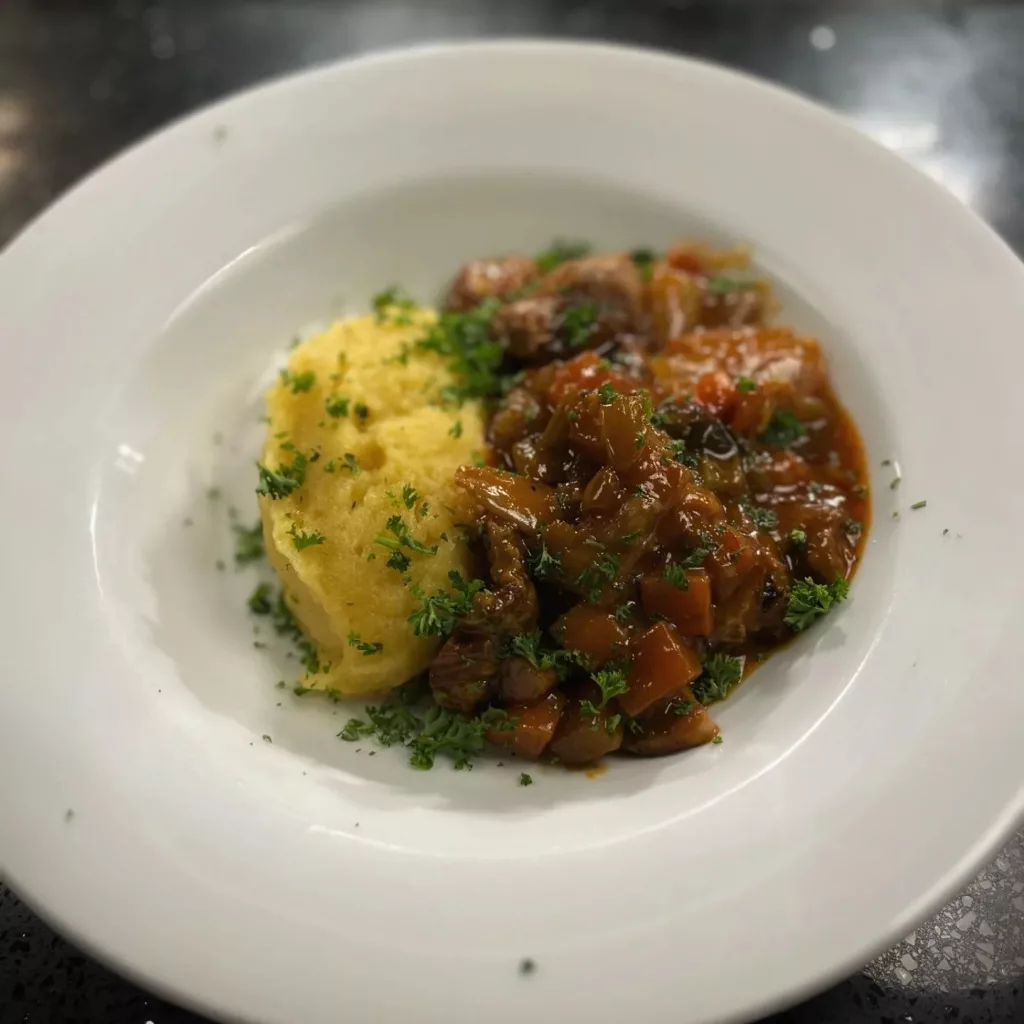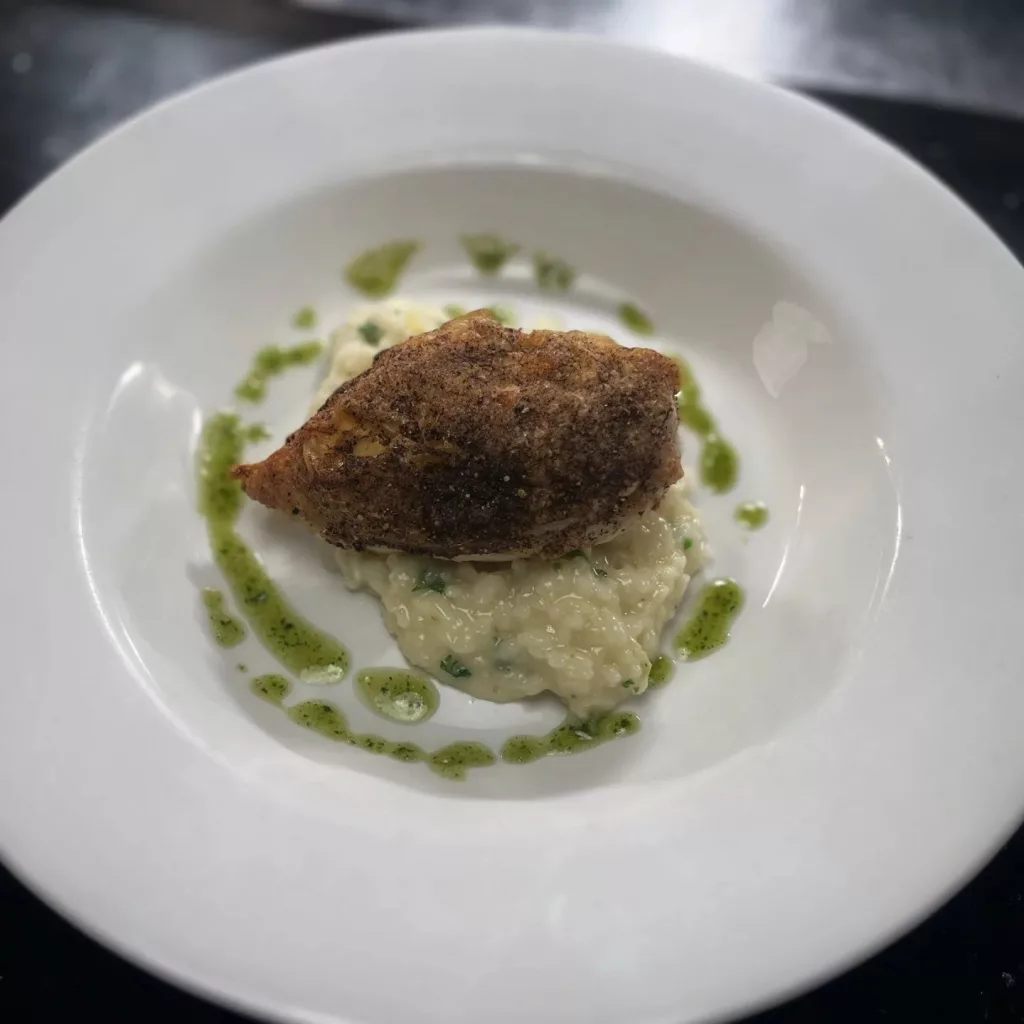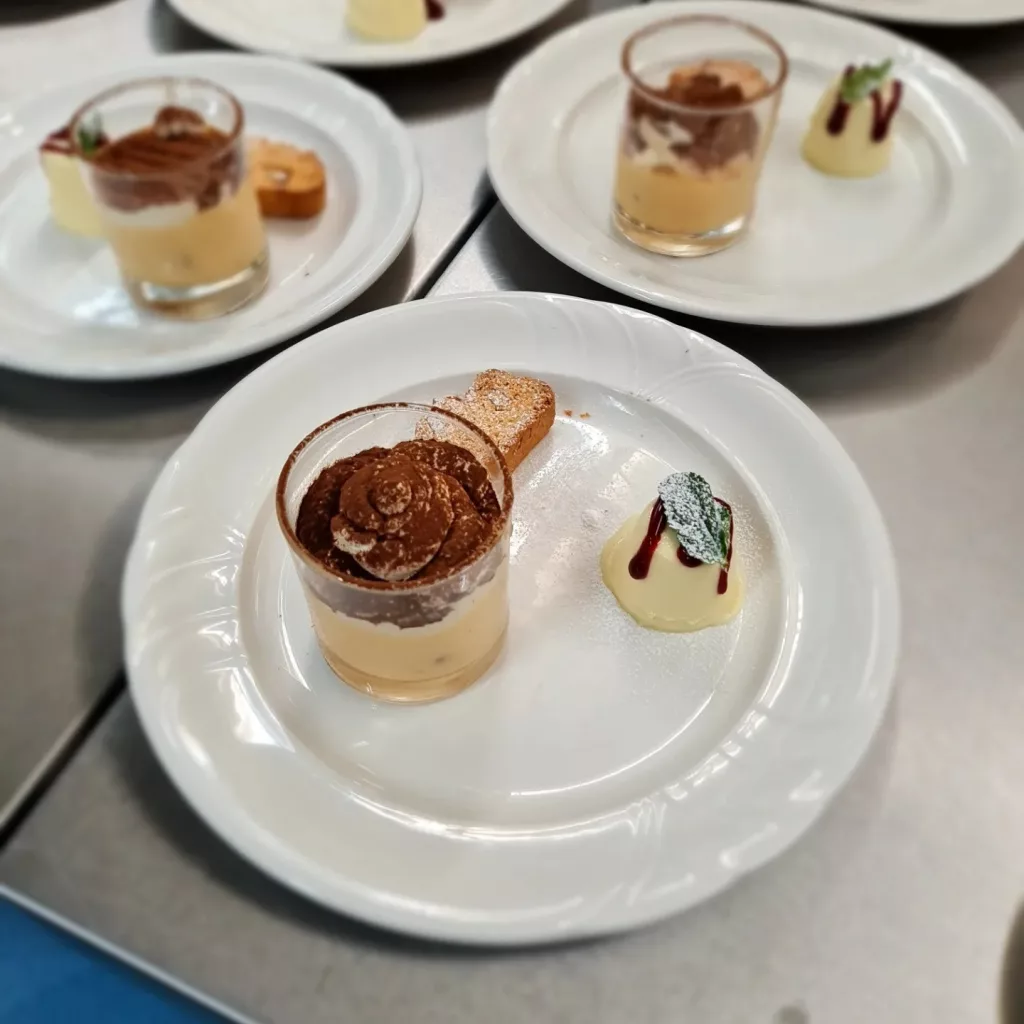 The evening ended will the reveal, but was the right person accused and arrested…?  
Comments from the diners included:
"It was fabulous! The food, the performance, the service – all exceptional. You should all be very proud."
"We were welcomed to the restaurant by characters in costumes so that we were immediately entertained and felt part of the show. I was then transfixed throughout with vibrant performances from actors who were so unbelievably students in this field. Confident and professional in every way – the actors dealt fantastically well with trips, hiccups and joys of a live show and had us all laughing along with them – completely thrilled and engrossed in the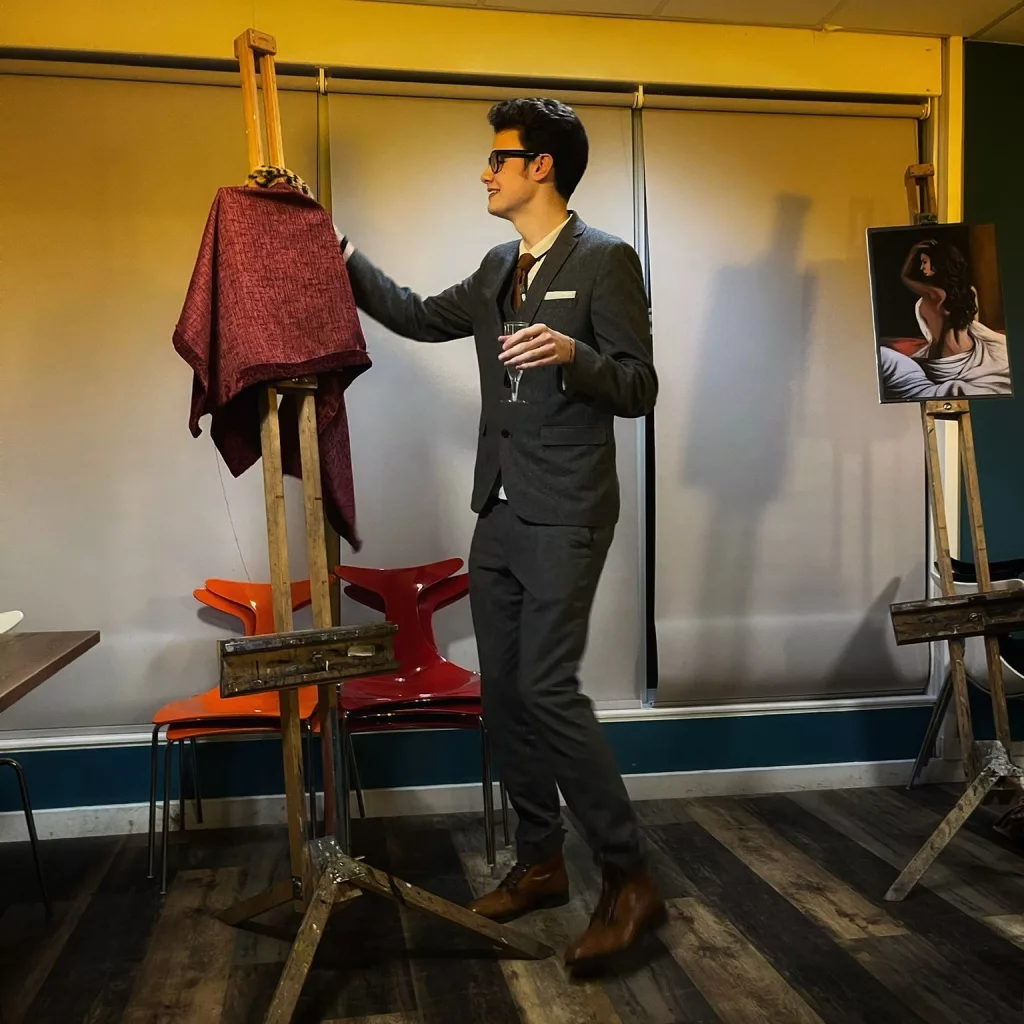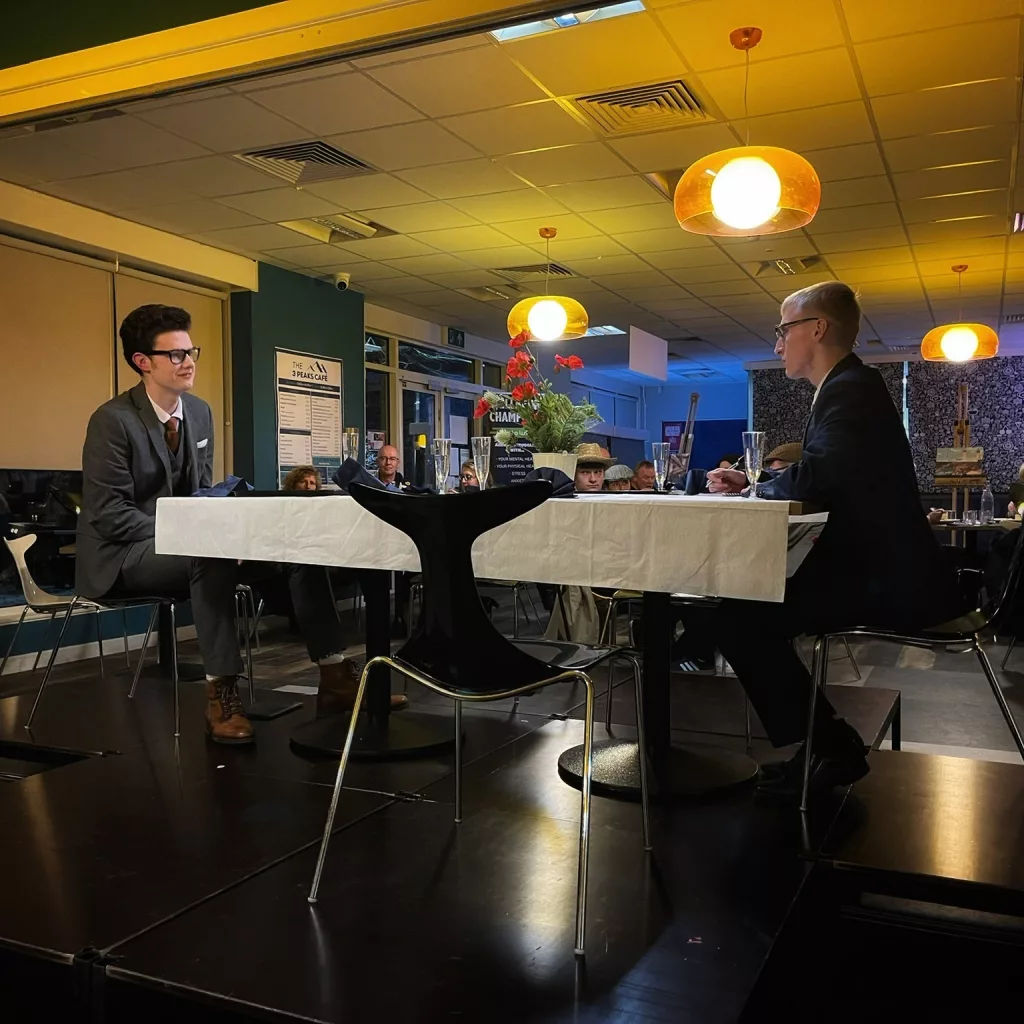 Keep an eye out for more themed dining experiences at The 3 Peaks Bistro on our website.
If you are interested in studying performing arts or catering this September then applications are open! Find out more
Vocational
Apprenticeships
Degrees & Higher Levels