Apprentices' Charity Event Raises Over £2k
Published 04 July
Craven College Hospitality Apprentices have been showcasing their talents and hosted a three-course Charity Gala Lunch in aid of Martin House Children's Hospice.
Employers and careers representatives from the region attended the event and sampled exquisite meals prepared by the apprentices, who are employed in kitchens and front-of-house roles across the district. A range of delicious dishes were served up such as Lemon Chicken Souvlaki, Thai style King Prawns, Rack of lamb, Salmon Supreme, Seville Orange Crème Brulée, and Dark Chocolate Brownie.
Guests were then asked to 'pay what you feel' and all proceeds went to the nominated charity, Martin House Children's Hospice.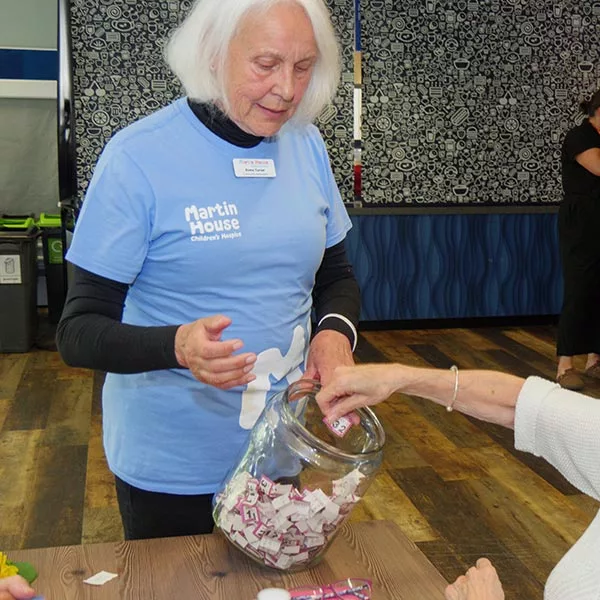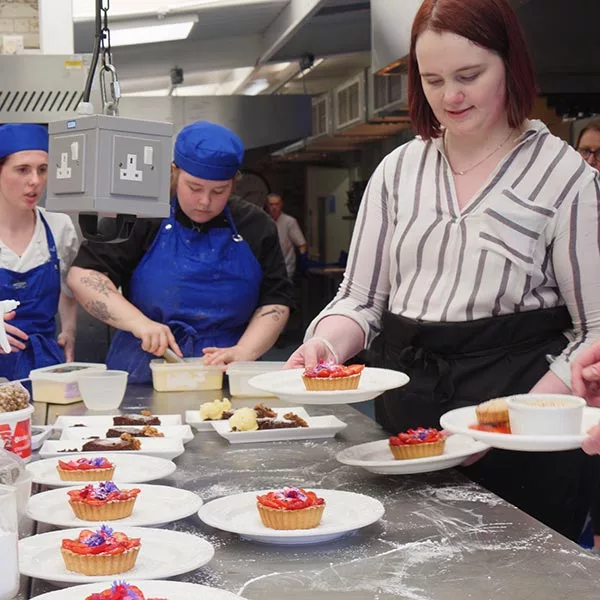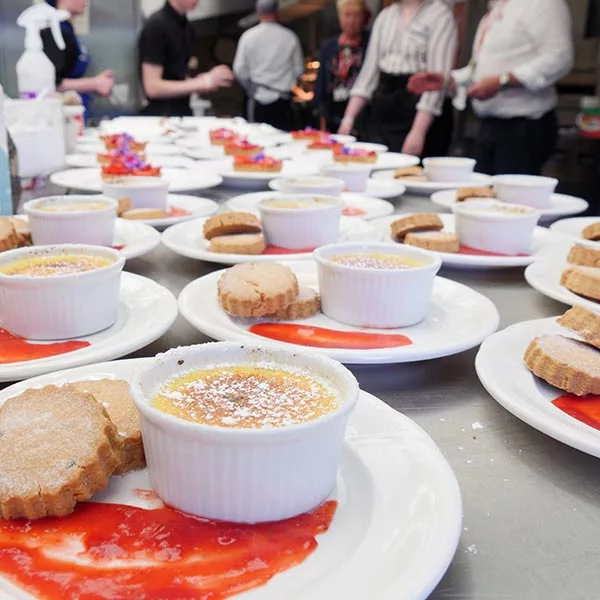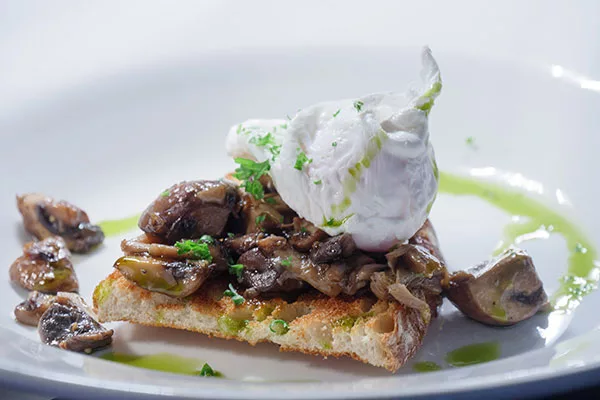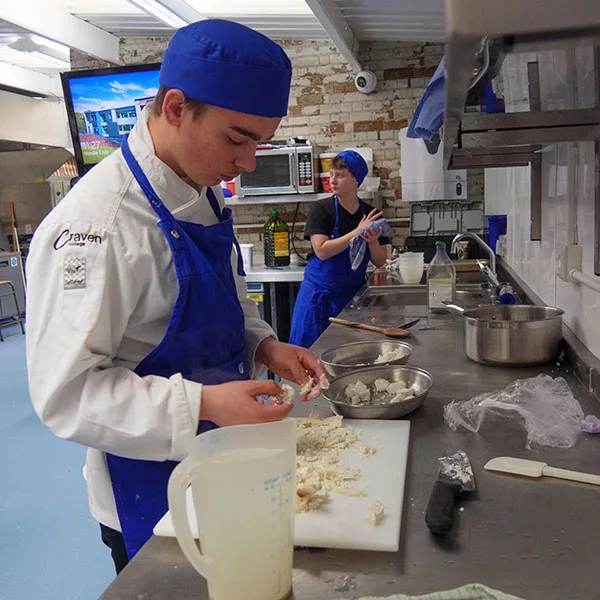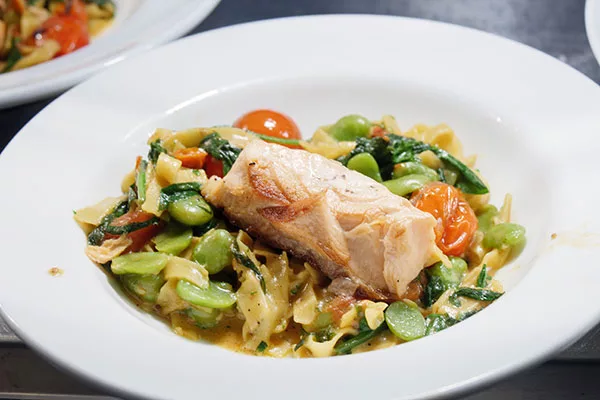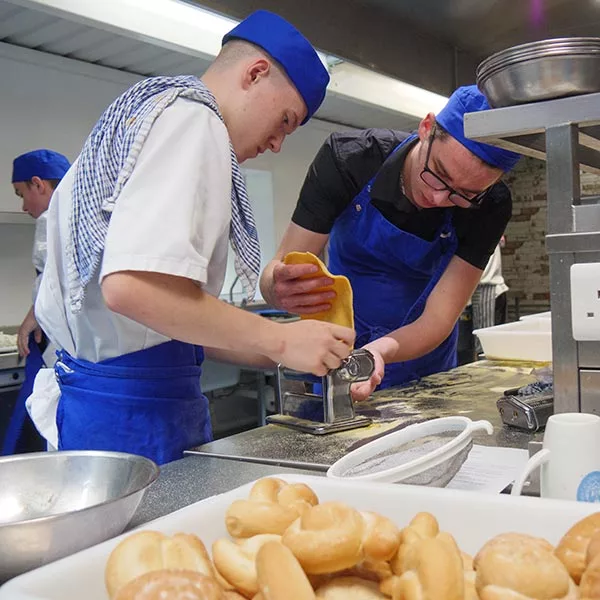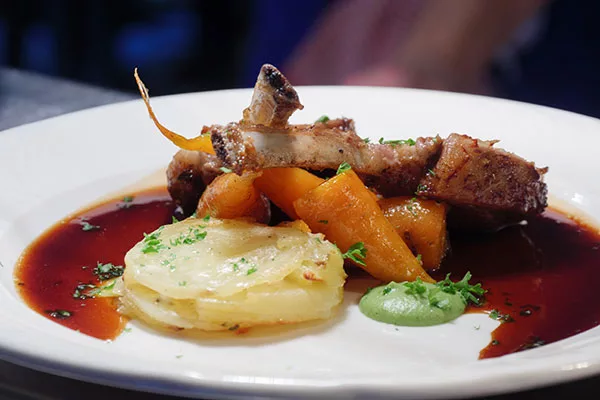 Martin House Children's Hospice is a family-led hospice providing care for children and young people with life-limiting illnesses across West, North and East Yorkshire.
As well as the lunch, a huge charity raffle prize draw with over 20 prizes donated to the College took place. Very generous businesses from the local area contributed to this draw and a huge thanks goes to all those businesses below for their kind support:
The Old White Bear, The Hawthorn, Alexander's, Devonshire Arms, Yorkshire Dales Food & Drink Festival, Class One Produce, Busfeild Arms, Thornton Hall Farm, 22 The Square, Tubbs of Colne, Imogen Mae, Moorbottom Fairy Florist, Curio Antiques, Herriots Hotel, Craven Arms, The Grouse, The Bay Horse and Whitakers Chocolates.
Another huge thanks goes to Marks & Spencer (fresh flowers), Artificial Flowers Keighley (decorations and garlands), Regent Envelopes (invitations), and Helium Keighley (balloons).
Ann Lloyd, Craven College Hospitality Apprentice Coordinator comments, "We're delighted at the success of this event raising over £2,000 for Martin House which is absolutely fantastic! The apprentices have overseen this event, making the entire menu from scratch – even the pasta and ice cream. We're so proud of the range of skills they've demonstrated throughout this process and they're a credit to the college and our community."
A special thanks from the College to Ann Lloyd who did so much to make this day a success.
For more information about click: Martin House Hospice.
If you are interested in starting an apprenticeship through Craven College, find out more here
Vocational
Apprenticeships