School Leavers Enrolment - Catering & Hospitality
Catering & Hospitality courses will start W/C 02 September 2019.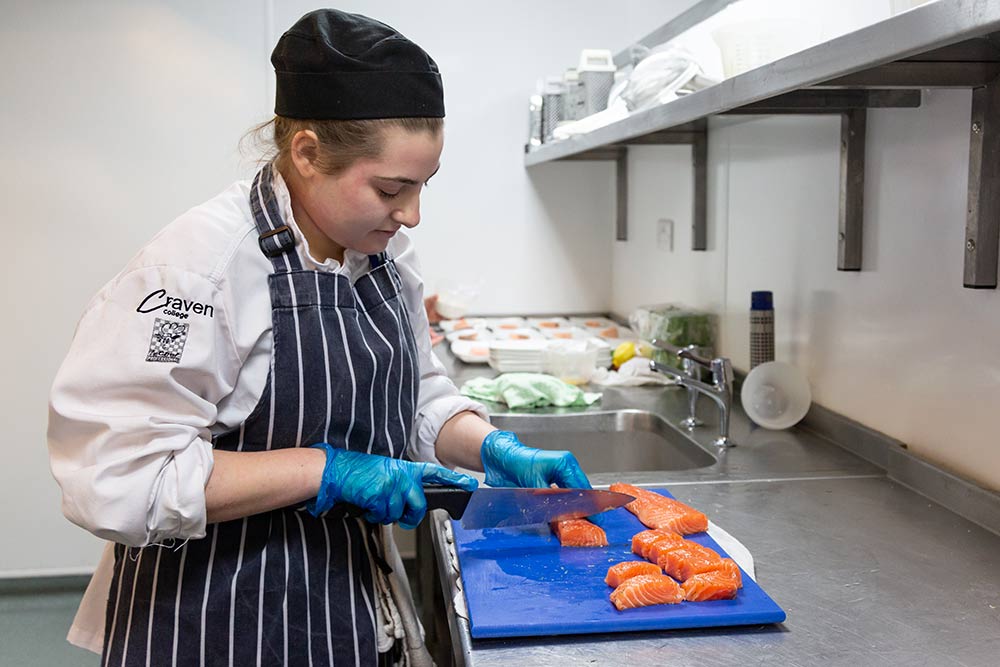 KIT LIST
For a full kit list on Level 1, 2 and 3 courses, please visit the Russums website by clicking here.
Log in using – Username: crastudent and Password: neud454
Choose your course and navigate appropriately.
Videos
A Talk with Master Chef Stephanie Moon
Stars of the Future at the Devonshire Arms
Charity Banquet with The Bull at Broughton