Aviation courses start W/C 07 September 2020.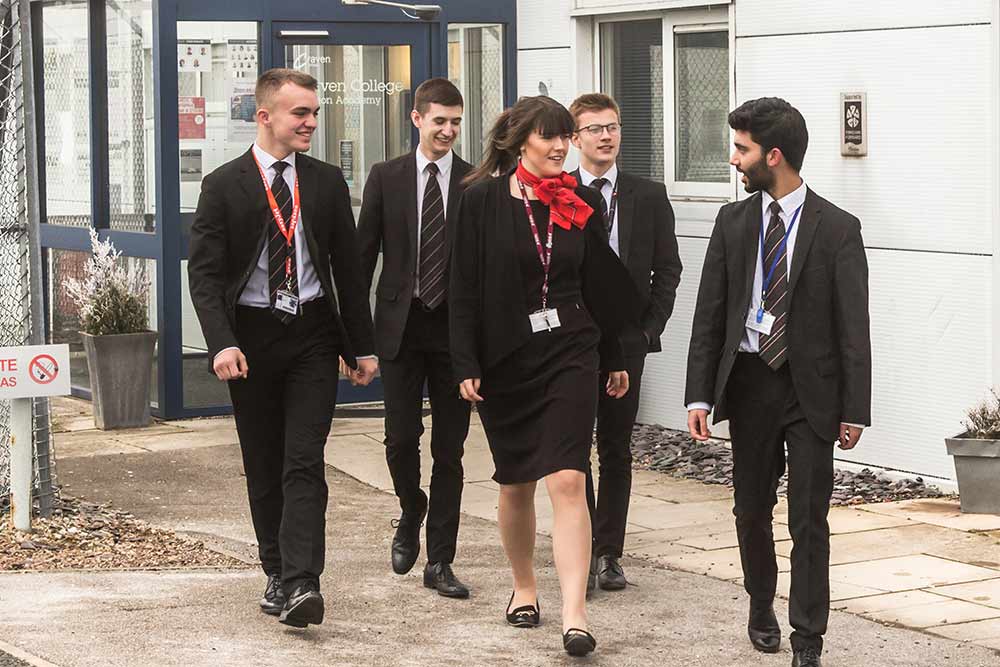 Uniform
Order online for collection on your first day at The Aviation Academy.
Click on the links below:
Disclosure Scotland
Once you know you have a conditional offer for a course at The Aviation Academy, you will need to apply for a Disclosure Scotland online at www.mygov.scot/basic-disclosure/apply-for-basic-disclosure at a cost of £25.00.
Without a Disclosure, you will not be allowed to enrol on your chosen course, so it is imperative that you apply as soon as possible.
Please note that if you apply for a Disclosure Scotland and are not able to enrol on the course for other reasons (e.g. not achieving the required grades) The Aviation Academy will not be able to reimburse the cost of the Disclosure.
What is a Disclosure Scotland?
A Disclosure is a document containing impartial and confidential criminal history information held by the police and government departments which can be used by employers or others to make safer recruitment decisions. Disclosure information could include:
Details of criminal records
Information about a person's inclusion on children's or adult's lists
Other relevant information held by a local police force or Government Body
Or state that there is no information
Please note: You will be asked to provide information about yourself (passport or your birth certificate) and provide evidence of residence (home address) i.e. utility bill, driving licence etc. It is important that you send the information requested or your application will be rejected. If you are under 18 years of age – you will need to send an accompanying letter that you are under 18 years old so cannot provide a utility bill. However, your school can provide this evidence if you prefer to send it with your Disclosure Scotland application.
Once you receive your Disclosure Scotland certificate please email a copy to admissions@craven-college.ac.uk If you do not email a copy of your certificate you must bring the original certificate on your first day in college. If you require any further help with your application, you will find a help section on the Disclosure Scotland website.
Work Experience
As a student at the Aviation Academy, you will be required to find yourself a customer service placement of between 37 and 80 hours dependant on your programme of study. This could be in a shop, restaurant/café or volunteering for a charity. We want our students to have a varied CV when applying for work in the aviation industry. Many jobs require experience in customer-facing roles. The government mandatory requirement in the UK is that all students complete a set of unpaid work experience hours each academic year.
You should complete these work experience hours on one of your study days each week or you could complete them on block during holidays. You may also complete hours in more than 1 place eg. 80 hours in total split 40 hours in a café and 40 hours volunteering.
Stage 1 – Contact businesses to arrange work placement. This is better face to face as businesses will get lots of requests each year from a variety of students. You want to stand out!
Stage 2 – Check the employer is prepared to give Craven College a copy of their Employees liability insurance. We want you to be safe in the workplace so if the business cannot provide this then you cannot complete your hours here. Politely thank the business for offering a work placement but move back to stage 1.
Stage 3 – Complete the business contact details form. Hand this to your Progress Coach in your timetabled tutorial slot or in the office on one of your timetabled days.
Stage 4 – Wait for confirmation from the work experience team and your work experience pack to be emailed to you. Hours completed before this may not count.
Stage 5 – Enjoy your placement. Ask questions. Learn new skills. Build up your experience for your CV
Trips
Due to the Covid-19 outbreak, trips and educational visits have been postponed. We will continue to review the situation.
Previous Aviation students have visited: Manchester Airport, Leeds Bradford Airport, Multiflight General Aviation, Wet Drill Training, Liverpool Airport.
Videos
Campus Tour | The Aviation Academy