School Leavers' Enrolment - Travel & Tourism
Level 3 start date: Wednesday 06 September 2023
Level 2 start date: Monday 04 September 2023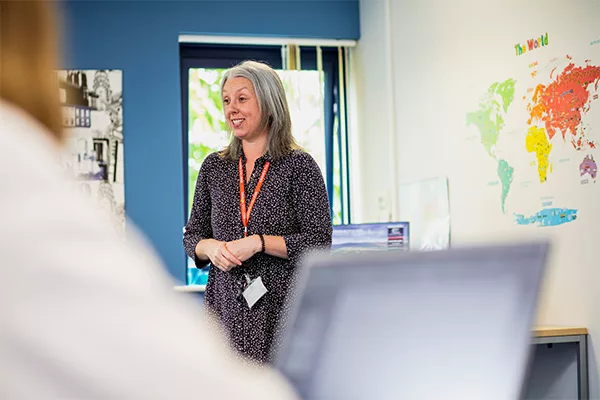 Please make sure that you are ready for college. We expect students to come prepared with paper, pens, pencils, and a folder.
You are about to enter the amazing world of Travel & Tourism – our programmes are designed to challenge you and inspire you to work hard in order to achieve a fantastic career.
WORK EXPERIENCE
All students will be expected to complete 37 hours of unpaid work experience within an area which supports their study per academic year. This will be subject to the employer's appropriate health and safety and insurance coverage.
Stage 1 – Contact businesses to arrange work placement. This is better face-to-face as businesses will get lots of requests each year from a variety of students. You want to stand out!
Stage 2 – Check the employer is prepared to give Craven College a copy of their Employee's liability insurance. We want you to be safe in the workplace so if the business cannot provide this then you cannot complete your hours here. Politely thank the business for offering a work placement but move back to stage 1
Stage 3 – Complete the business contact details form. Hand this to your Progress Coach in your timetabled tutorial slot or in the office on one of your timetabled days
Stage 4 – Wait for confirmation from the work experience team and your work experience pack to be emailed to you. Hours completed before this may not count
Stage 5 – Enjoy your placement. Ask questions. Learn new skills. Build up your experience for your CV
Dress Code
No formal dress code is needed on a day-to-day basis when you are in College, however, formal practical assessments such as role plays and presentations will require you to wear clothing that meets industry standards. You will be asked to wear either black trousers or a black knee-length skirt both of which must not be tight fitting. You can then either wear a plain white or black blouse/shirt.
Personal presentation is a key part of good customer service, and this is very important in the travel and tourism industry.
TRIPS
For enrolment, you will be required to pay £100 to cover the cost of trips during the year. This will cover the first trip to Manchester Airport and a deposit for another of your choice.
October 2023 – Manchester Airport £35
October 2023 – Jet2 Airport Experience £500
February 2024 – Flyme for Cabin Crew course £100
March 2024 – Wet Drills Training £85
June 2024 – Flyme for all other students £100
January 2024 – Paris £600
Lake District Tree Tops Adventure – £24
Other trips and visits to be confirmed