Well Connected with the National Theatre 
Published 25 April
Craven College Year 1 Performing Arts students are taking part in the annual, nationwide youth theatre festival 'Connections' run by the internationally renowned National Theatre and performing Strangers Like Me' by the playwright Ed Harris at York Theatre Royal, this week on Thursday 27 April.
The National Theatre's Connections has been running for 28 years and commissions new plays from the UK's most exciting writers for young people to perform.
Strangers Like Me is an honest and sensitive play that explores death and the lead character, Elbow's response to losing his best friend, using a range of mediums, including impression, physical theatre, and puppetry.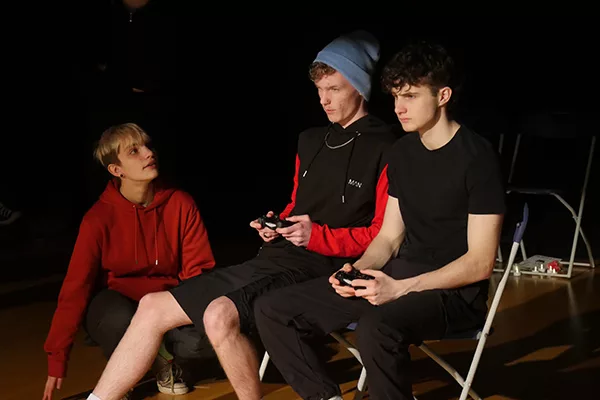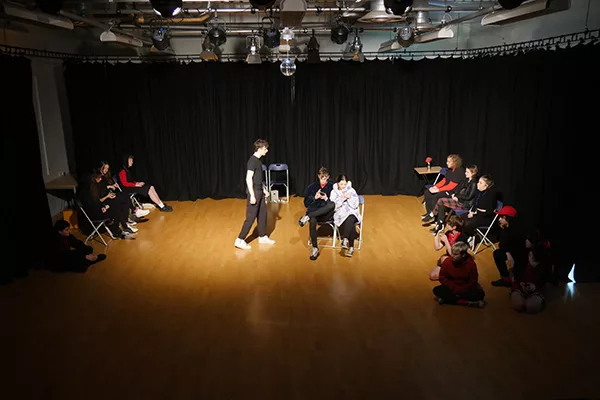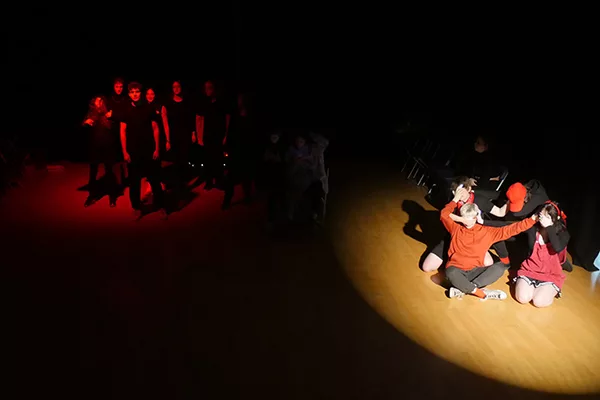 The recording of the College's in-house production will be judged by the National Theatre Connections team and Ed Harris himself alongside other entries from across the country. The winner selected by the panel then performs the play at the National Theatre in London this July.
For details of the performance in York visit: https://www.yorktheatreroyal.co.uk/show/strangers-like-me/
If you want to study Performing Arts at Craven College, then applications are open for this September – find out more at: https://www.craven-college.ac.uk/subjects/performing-arts/
Vocational
Degrees & Higher Levels