Going Live!
Published 30 March
After weeks of rehearsals and technical training sessions, the inaugural pilot show of Craven College Television was recorded last week by Year 2 Media students.
In what is planned to become a regular feature of the Creative Media vocational course, students created an entertaining magazine-style show with live interviews and pre-recorded features on local news and events.
Designed to develop students' TV Studio technical setup skills alongside journalism, communication, and presentation skills, the programme ran to time and lasted 20 minutes.
Features focused on a TV history of The Dales, a student night out in Skipton, the re-purposing of our historic mills, a critique of our local travel network and a tourist guide to Skipton.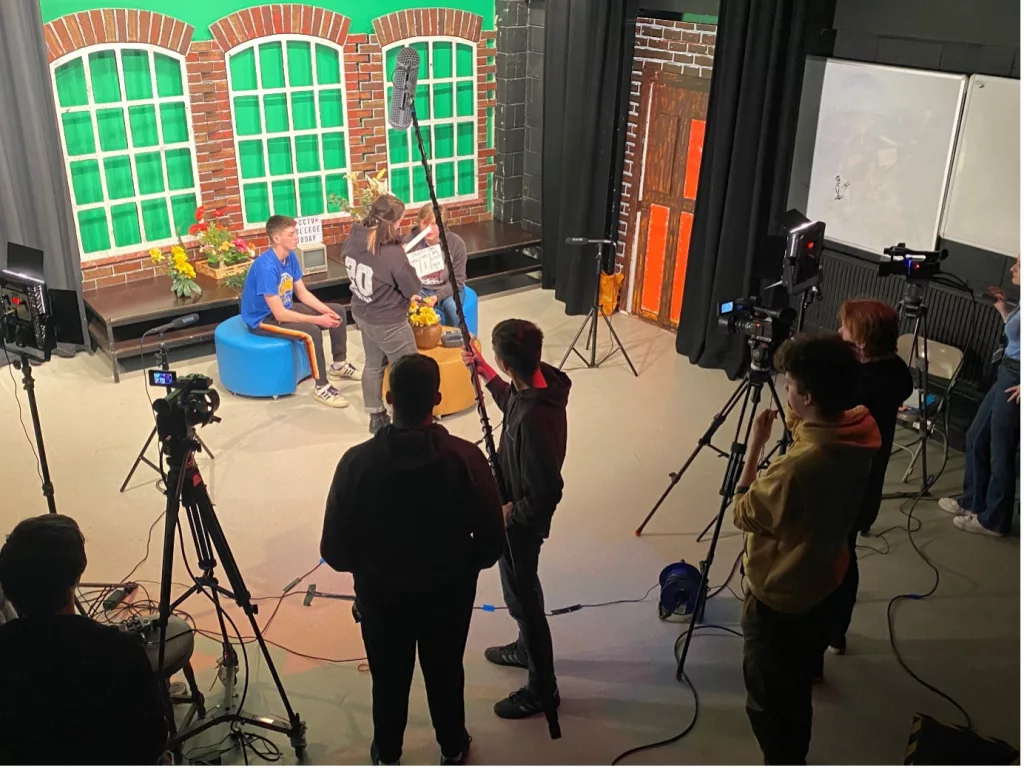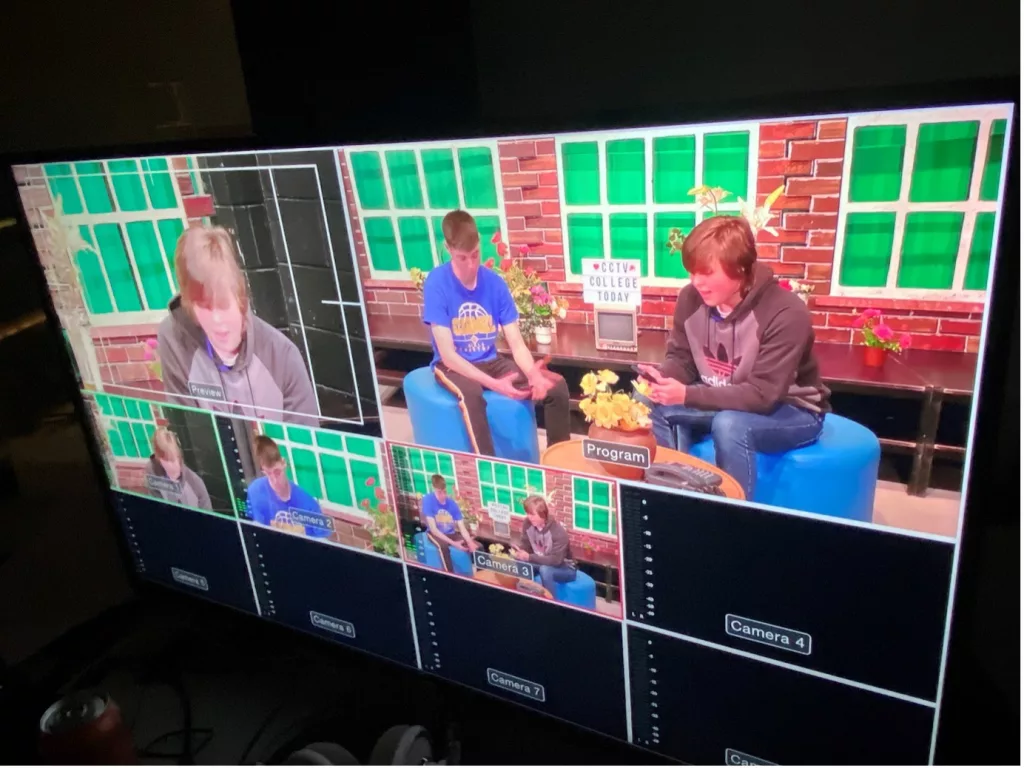 Media Tutor Colin Maunder was full of praise for the students, he said;
"The project was quite challenging with students required to learn a number of new technical skills specific to a 'live' Television studio programme, but through efficient teamwork, the whole group got fully involved and worked really hard to complete the project to deadline."
Floor Manager Archie White commented;
"I was responsible for keeping the studio floor organised, from ensuring the presenters were comfortable with the script, to making sure everyone was recording and most importantly that the Director was happy with what he was seeing on the monitors. It felt like a process I was a big part of, and it was certainly challenging to keep everyone focused and engaged at times. Overall it was an exciting and challenging part of the production I was happy to be involved in."
With students currently busy working on their Final Major Projects, the next planned show will be live at the forthcoming 'End of Year show' on Thursday 15 June. Stay tuned!
If you are interested in studying Media this September then why not come to our next open event. More details can be found here or if you can't make it, then you can directly apply for one of our courses here