Campus Provides Backdrop for Film Shoot
Published 02 May
The College recently welcomed Sam Teale Productions onto its Aireville campus as the backdrop of an exciting new film project they are currently shooting.
Students from Performing Arts and Media had the opportunity to perform in the project and experience first-hand how professional companies plan and execute filming particular scenes of a film.
Sam Teale Productions, based in Cleckheaton, received global recognition in December 2022 as a result of their alternative John Lewis Christmas advert 'The Go-Kart' which went viral with over 14 million views!
Video Producer, Ellie Connell at Sam Teale Productions is a former Media student at Craven College, and during the shoot, students were able to see how their studies and hands-on experience would benefit them in their future careers.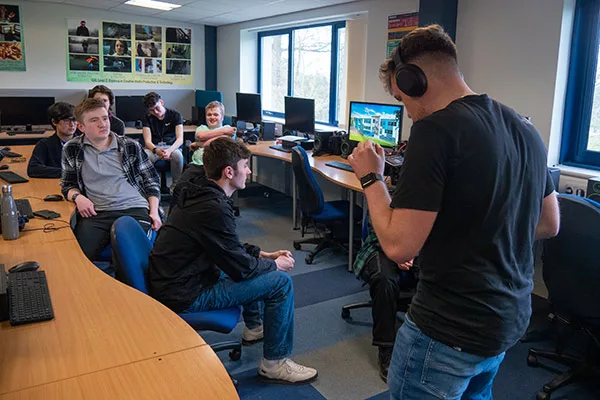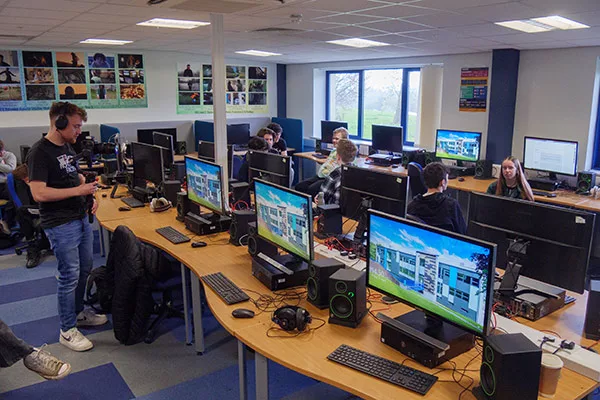 Julie Atkins, Head of Student Services, commented "The filming went really well and feedback from Sam Teale Productions was that the students were amazing, both in their involvement and the questions they asked. We are developing further links with the production company for work experience opportunities and to give guest lectures at the College. We're looking forward to the release of this new video and are honoured to be involved in the project."
If you want to study Performing Arts or Media at Craven College then applications are still open for this September. Find out more at: https://www.craven-college.ac.uk/subjects/
For more information about Sam Teale Productions visit: https://samtealeproductions.com/
Vocational
Degrees & Higher Levels