Aviation Staff Recognised at National Teaching Awards
Published 19 July
Tutors at The Aviation Academy, which is part of Craven College, have been awarded 'Highly Commended' in the 'FE Team of the Year' category at the Pearson National Teaching Awards.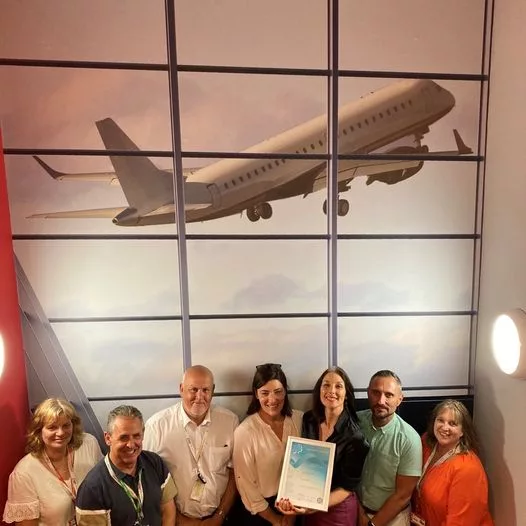 The Aviation Academy, which is based airside at Leeds Bradford Airport, provides Further and Higher Education courses to those who are pursuing a career in the aviation industry. Their award was in recognition of their unique approach to developing their curriculum through close partnerships with the aviation industry, and the real-life experiences these links are providing to its students.
The Aviation Academy has forged strong links with businesses such as Leeds Bradford Airport, Jet2, TUI, Multiflight and Swissport, which are greatly beneficial to its students, equipping them with the skills and knowledge they need to thrive in this industry.
The Pearson National Teaching Awards is an annual event to celebrate the impact of invaluable education in the UK. Organised by the Teaching Awards Trust and supported by Pearson and the BBC, they are the UK's most prestigious celebration of transformational teaching.
Nikki Chestnutt, Head of The Aviation Academy says," We are delighted to have been recognised in the 'Highly Commended' category for 'FE Team of the Year'. Everyone who works at The Aviation Academy is passionate about aviation and this is reflected in their teaching. The award means a lot to our staff and students as it's a testament to the dedication and commitment of our talented team to ensure our students receive an excellent education and are prepared for a successful career in the aviation industry."
If you are interested in studying Aviation then applications for this September for our Further & Higher Education courses are now open – find out more here