School Leavers' Enrolment - Art, Design & Fashion
Art & Design courses start w/c Monday 04 September 2023.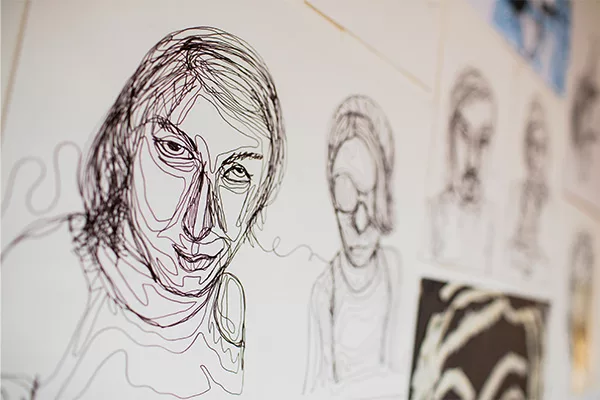 Uniform
We provide specific PPE across the studios & workshops, however, students are encouraged not to wear anything precious and we recommend an apron or old shirt (we do have some available to borrow) While we do not insist on a uniform, ALL students MUST wear closed toe footwear.
Books
Here are some suggested books which you may find interesting in supporting your research and understanding of art movements and aesthetics.
Ernst Gombrich 'The Story of Art'
Deyan Sudjic 'The Language of Things'
John Berger 'Ways of Seeing'
Matthew Collings 'This is Modern Art'
Art kit
It is our intention to supply the majority of the key specialist materials students will need to study Art & Design, however, to allow us to do this we ask that all students purchase an art kit. This will support your pathway, but any homework tasks outside the classrooms too. Items have been competitively sourced to provide great value without lacking quality, they consist of items students will be using throughout the year, and may need replacing from time to time depending on personal use.
There is an expectation that students will bring kits with them daily to college unless told otherwise by their tutor. Students can purchase additional Sketchbooks throughout the year from the art & design tech team.
Purchase your kit by clicking the relevant link below:
Additional equipment which will be useful but not essential:
Mobile phone with a working camera, craft wire, Modroc, selection of papers & cards, selection of drawing tools, acrylic/oil paints, good quality scissors, cutting knife & mat or a mini guillotine, hot glue gun, soft/oil pastels, graphite, charcoal/chalk, embroidery hoop and small sewing kit, acrylic/alcohol markers.
WORK EXPERIENCE
Click here for Work Experience information. Potential providers: The Art Shop Skipton, Craven Arts, Thornton Hall Farm, Craven Council, North Star Printers.