International Equestrians Officially Open Craven Arena
Published 04 November
Today saw Craven College hosting its official launch event for the brand-new equine event and training facility, Craven Arena in Skipton, North Yorkshire.
The venue was officially opened by special guest Nicola Wilson, British equestrian rider, gold medallist in the FEI World Equestrian Games and silver medallist at the Olympic Games 2012.
The launch event was one of Nicola's first public appearances, after suffering a serious neck injury in May at the Badminton Horse Trials, which resulted in Nicola spending nearly five months in hospital undergoing spinal rehabilitation, of which the treatment is still underway.
Nicola is currently ranked 10th in the World Eventing Rankings and eighth in the British Eventing league and has represented Britain at the Olympic Games, World Games and European Championships winning team medals at them all.
Alongside Nicola at the opening was Jeanette Brakewell. Individual silver medallist at the World Equestrian Games in Jerez in 2002, Jeanette was the pathfinder for the British team from 1999 until 2005, winning four European team gold medals, two Olympic team silver medals and one World bronze team medal.
Also, in attendance at the launch event and who also hosted clinics during the afternoon of the launch was Lancashire-based showjumper, Robert Murphy. Robert has been rising up through the ranks and won the Talent Seekers Final at this year's Horse of the Year Show.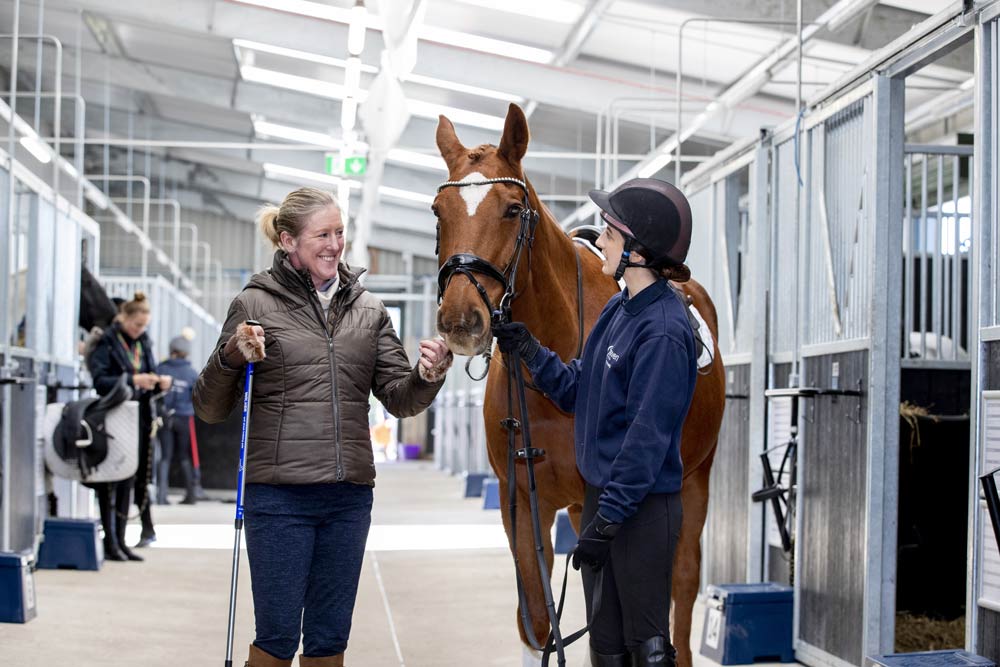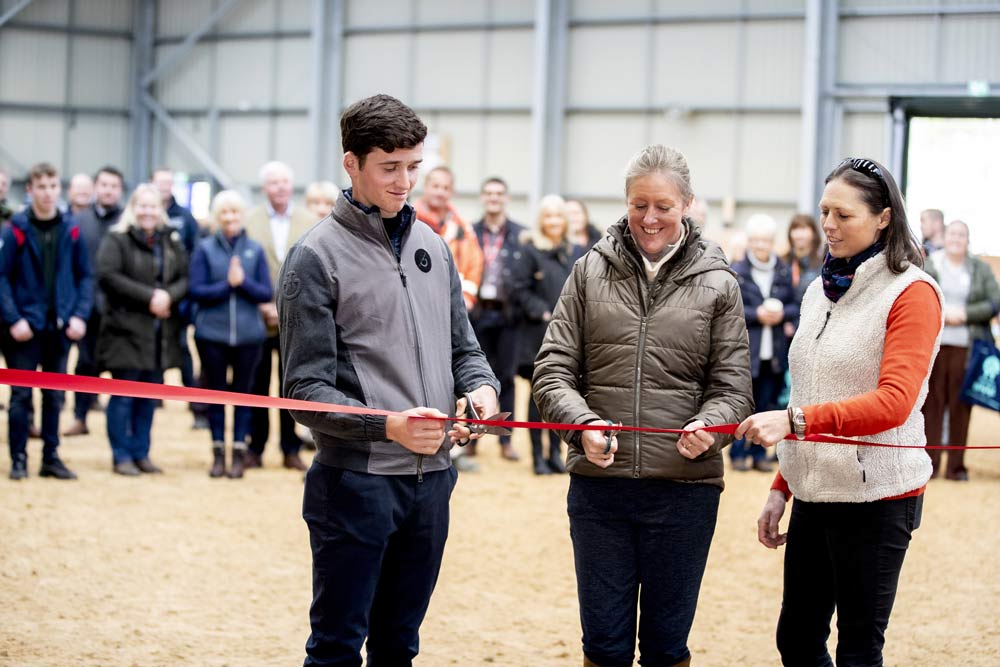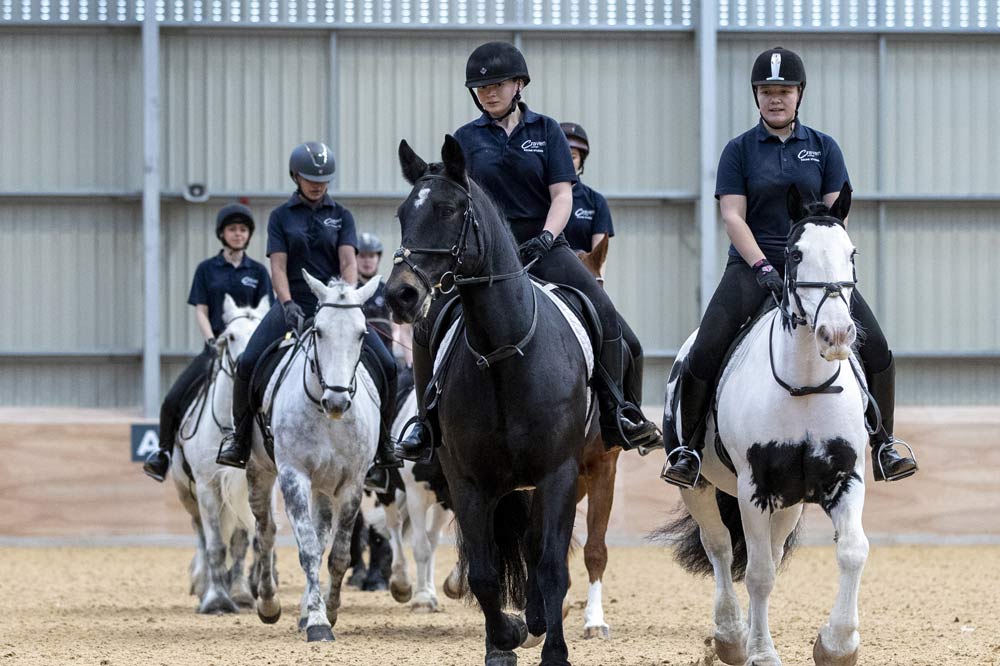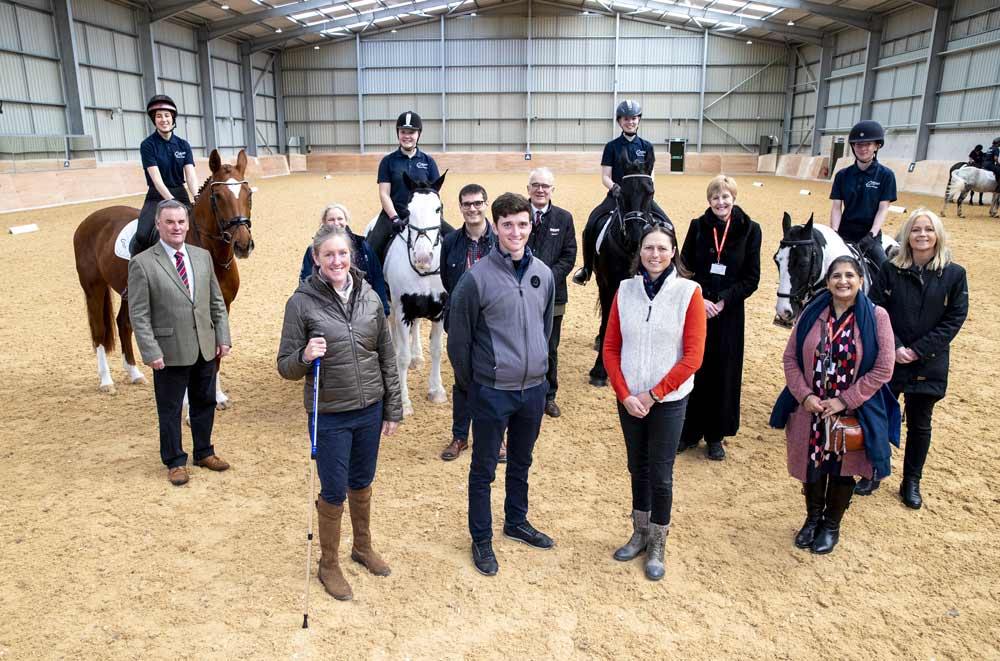 Craven Arena is home to Craven Equine, offering full and part-time courses to students, as well as a facility open to the public for show jumping and dressage events.
During her speech, guest speaker Nicola Wilson said, "These facilities at Craven Arena really are outstanding. To see the students learning and working in this wonderful environment is fantastic. As well as learning spaces for students it's great that you can hire these facilities and take part in clinics and I know many people will want to do that. The view from the arena is breathtaking and to be able to be under cover in these facilities, sheltered from our Yorkshire weather is definitely a good thing! Well done to the team and congratulations on the launch of Craven Arena."
Stephen Morton, Chair of the Board of Governors at Craven College commented, "Craven College's Equine department is currently home to 39 full-time students with many more studying on our short courses throughout the year. The expansion and relocation to Craven Arena will support us in meeting our projected targets to enrol over 80 Equine Further and Higher Education students by 2025. Craven Arena is an investment in our students, the equine sector and our community, and we're thrilled that our centre now can open its doors."
Craven Arena is housed within the Craven Cattle Marts estate and Kevin Wilson, Chair of Board at Craven Cattle Marts said, "From a Craven Cattle Marts Ltd perspective today is the culmination of 6 years hard work and discussion. The partnership achieved in the past 22 years between the College and Craven Cattle Marts is unique and above all successful. This is because we share a common goal. The college is at the heart of the community as a learning provider and CCM at the centre of the rural community providing a service with a cooperative intent for trading customers."
The driving force behind Craven Arena project is Joanna Baxter, Head of the Equine and Land-based Studies at Craven College. She says, "We're so pleased to have celebrated our official opening of Craven Arena and the launch of Craven Equine and we've been thrilled to have Nicola, Jeanette and Robert be part of our celebrations. We have many exciting plans for the venue and our first events are already sold out or booking up fast!"
The newly built Craven Arena boasts a huge 69m x 35m indoor arena, 22 stables, outdoor warm-up arenas, acres of turn- out land, turn-out pens, as well as practical teaching areas, tack rooms and feed areas.
More details about our equine courses, events and venue hire can be found at the newly launched website www.cravenequine.co.uk
Vocational
Degrees & Higher Levels
Part-time