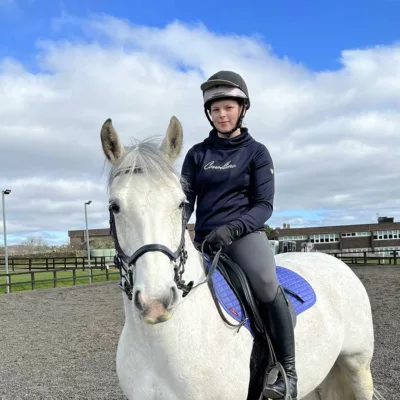 I was previously a student at Craven College, I have successfully completed Level 2 and the first year of Level 3 horse management before I decided to apply for my Level 3 Senior Groom Apprentice which I started in September this year.
The apprenticeship is giving me a more in-depth experience in the industry, I would also like to continue my education and complete the BHS stages, In the future I hope to complete my dream of becoming an instructor/technician and work full time here at Craven College.
Did you know...
I have 3 Border Collies

I own two horses that I compete in dressage and showjumping
Meet the rest of the team...