School Leavers' Enrolment - Performing Arts
Performing Arts courses start w/c Monday 04 September 2023.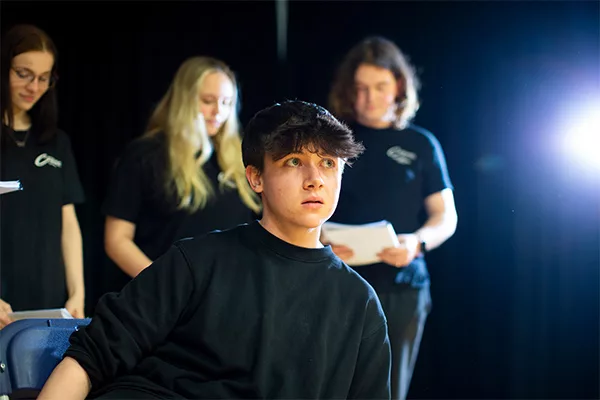 Uniform/Equipment
College hoodie – click here COMING SOON
Plain Black loose pants or jogging bottoms (plain – no logos)
Plain black t-shirt/polo shirt – click here COMING SOON
Black Jazz Shoes or Pumps/Trainers (trainers must be clean)
Pens, Pencils, Rubbers, Sharpeners, Rulers etc.
5 x A4 Folders and or sketch pads
A4 Lined and Plain Paper
Costume Hire Measurement Form
Please ensure all measurement boxes are completed. This is essential to make sure your costumes have the best fit. Please Use BLACK INK and give All Measurements in INCHES
WORK EXPERIENCE
Click here for Work Experience information. Potential providers: Bradford Playhouse, Keighley & Worth Valley Railway, Skipton Council, Craven District Council, Embsay Railway and Thornton Hall.
Production Fee
We ask for a Production Fee of £30.00 to cover extra workshops and other extra costs which are required when undertaking this course. Please pay at the start of your course.
Trips
Murder Mystery Evenings
Location Filming Masterclasses
Footloose the Musical
National Theatre Connections Project
Induction Street Dance Workshop
Local Theatre Visits
Film Set and Studio Visits
Industry Guest Speakers from Theatre and Television
London Educational Trip
Industry Week with Screen Yorkshire