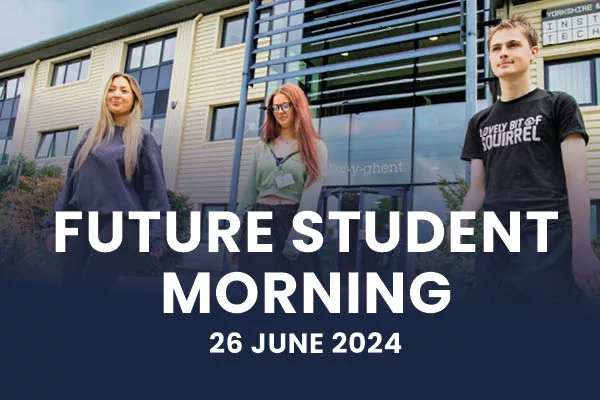 26 June 2024
Are you in Year 11 and have applied for a course starting September 2024?
This event is the perfect opportunity for you to receive final essential information about your chosen course so you're ready to enrol with us later this summer.
Further details will be coming soon!