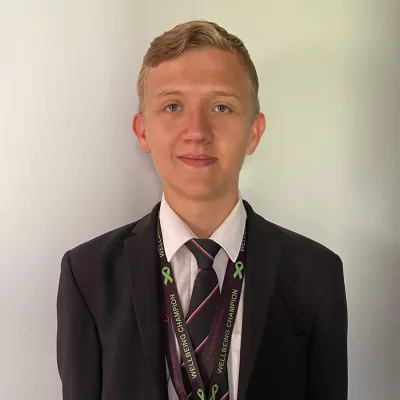 Current course/job
Aviation & Travel Level 3
Qualifications
Aviation Environment Level 2
Cabin Crew Level 2
WHAT DRIVES YOU OR EXCITES YOU ABOUT THE AVIATION/TRAVEL INDUSTRY?
My heart has been set on being a member of cabin crew from a young age. Although cabin crew is still my first choice career, the Aviation industry is incredibly diverse and it's exciting that there are so many opportunities which will allow me to progress.
HOW HAS TAA HELPED YOU ON YOUR JOURNEY, WHAT HAS THIS INVOLVED AND WHAT HAVE YOU LEARNED?
The Aviation Academy is extremely well connected in industry, particularly with airlines such as Jet2 and establishments like Leeds Bradford Airport. Through industry trips and guest speakers, I have gained better understanding of a variety of topics and job roles.
By having tutors at The Aviation Academy with such a depth of experience in the industry, I truly feel like I'm in safe hands and feel fully equipped to thrive in the future.