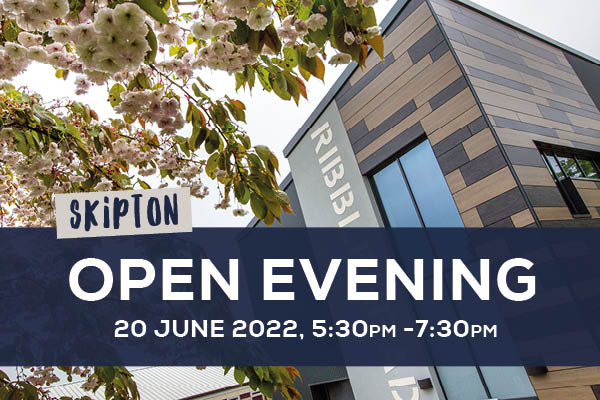 20 June
Register your place for the Craven College Skipton Open Evening and learn more about our Apprenticeship, Degree, Part-time, T-Level and Vocational study programme options.
What to expect:
Meet tutors and student ambassadors
Receive information on courses, careers advice, College life and progression opportunities
Tour the facilities
Speak to student and support services
Make an application for your September 2022 place
Where to go on the Evening
For ALL subject areas (except Aviation), please go to the Aireville Campus, Gargrave Road, Skipton, BD23 1US.
Please note, there will be a minibus running to the facilities at the Auction Mart Campus but all visitors should register at the Aireville Campus first.
For courses in Aviation, please register for the Aviation Academy Open Evening, please book via www.craven-college.ac.uk/events
Frequently Asked Questions
Can I bring someone with me to the event?
Visitors are welcome to bring friends or family to accompany them to the event.
Do I need to arrive by a certain time?
Visitors can drop in anytime between 5:30pm–7:30pm during the event.
Can I make an application at the event?
There will be an application station available with support on hand to help you make your application.
Is parking available at the event?
Parking will be available on the evening at the Craven College Aireville Campus but is limited. Alternative parking will be available at the Craven College Auction Mart Campus, just a short walk away from the Aireville Campus, or guests can choose to park at the Craven Leisure Centre car park.
Please note, the Craven Leisure Centre operates a pay and display scheme. Guests who choose to park here can claim their money back at the Open Evening event. Full information on the pay and display scheme can be found here.
BOOK NOW
Our Next events...