School Leavers' Enrolment - Animal Studies
Animal Care and Management courses start W/C 05 September 2022.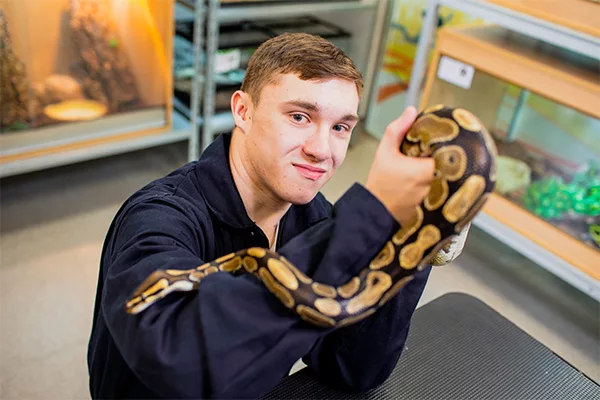 You will be required to dress appropriately and expect to undertake some practical and theoretical initial assessments during your first week. Please read the Induction Pack for further information.
Uniform
Overalls – can be bought from the College online shop or provide your own as long as they are dark blue/black in colour
Boots/Wellies
Lockers
Available to store uniform, wellies and coats for practical sessions.
Hair
Shoulder length hair or longer must be tied back hair in a bun or hairnet to comply with Health & Safety regulations.
Work Experience
Click here for Work Experience information.
Educational Visits
3 trips over the year – The Deep, Yorkshire Wildlife Park and Knowsley Safari Park