Animal Care and Management courses start W/C 06 September 2021.
Induction will take place from Tuesday 31 August (please note Monday 30 August is a bank holiday.)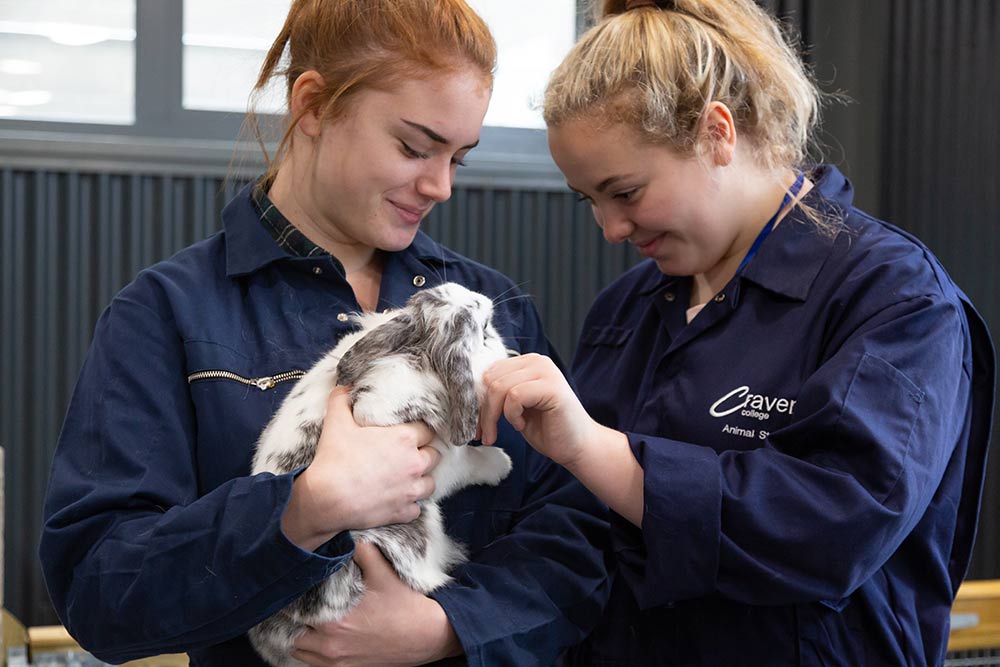 You will be required to dress appropriately and expect to undertake some practical and theoretical initial assessments during your first week.
Also required:
Closed-toe work shoes (compulsory) e.g. muck boots, wellingtons or walking boots. (Flimsy trainers, ballet pumps and Ugg type boots are not permitted)
Waterproofs – jacket and trousers
Lockers
Available to store uniform, wellies and coats for practical sessions.
Hair
Shoulder length hair or longer must be tied back hair in a bun or hairnet to comply with Health & Safety regulations.
Work Experience
Click here for Work Experience information.
Educational Visits
Previous Animal Studies students have visited:
The Deep, Knowsley Safari, Chester Zoo, Flamingo Land Resort Yorkshire, Blackpool Zoo as well as farm parks, farms and the Border Collie Trust.