GCSE & Vocational Results Day
Published 24 August
Student achievement is being celebrated at here today with the release of GCSE and Level 2 vocational results.
366 students who came to College without English or maths GCSE have now gained their English and/or Maths qualification, with 100s also gaining their Functional Skills qualifications in English and mathematics.
Students receiving their vocational course results for levels up to Level 2 (equivalent to GCSE) are also celebrating. 173 courses have achieved a 100% pass rate within subject areas such as Motor Vehicle Studies, Equine, Aviation, Art & Design, Construction, Esports, Childcare & Early Years, Health & Social Care, Computing & IT, Applied Science, Public Services, Sport, Catering & Hospitality, Hairdressing & Beauty Therapy, Travel & Tourism, Performing Arts, Land-based Technology, Supported Internships, and Fresh Start. Evolve in Ripon, which is part of Craven College, have seen 100% pass rates, retention and achievement for their Award in the Arts and Diploma in Practical Horticulture. Apprenticeships, based at our Skipton and Scarborough campuses, have seen 11% achievement above the national rate.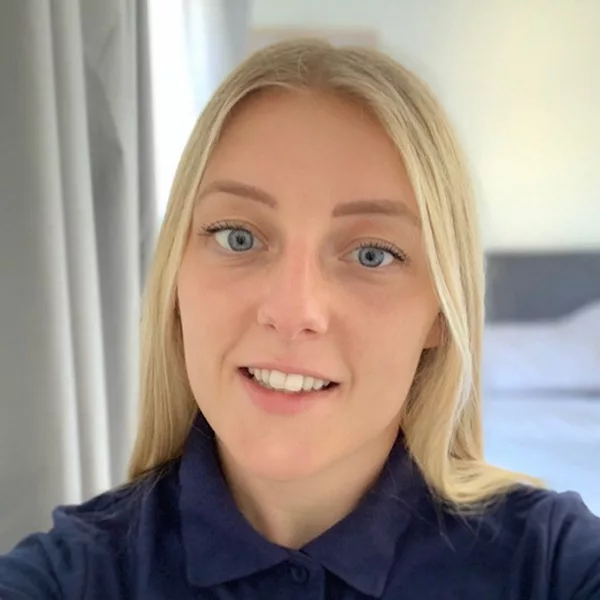 Kelly-Louise Hawker said: "I originally did my GCSEs 15 years ago and at the time I did not reach the expected grades of a C or above. I am currently a Dental Nurse and have been for 5 years. I achieved a distinction in my Dental Nursing Diploma however, I want to progress my career to become a Dental Hygiene/Therapist, and for me to progress further onto an Access course/University I had to pass my GCSE English and Maths. In September 2022 I enrolled on both the GCSE English and Math courses twice a week on an evening.
Today I achieved this. I got a 6 in English and a 4 in Maths.
I would personally like to thank Craven College and my tutors Jeanette Walsh and Maria Crimmins, who went above and beyond in every lesson and in their own time to support me. Without them, I thought it would not be possible as I was having to juggle working full-time and bringing up my daughter. Thank you!"
Anita Lall Interim Principal and CEO of Craven College says "Many congratulations to all our students who are receiving their Level 2 and GCSE results today. It's fantastic to see such a high number of students achieving their Level 2 English and Maths qualifications. These valuable qualifications, along with those subject-specific Level 2 qualifications, will allow our students to progress onto the next stages of their career journey, whether that is onto further study, an apprenticeship, or employment. As Enrolment for September 2023 starts today, we are urging anyone who has received their results and is still undecided about their next steps, to come into College and speak to us about enrolling on a course."
Many students will be receiving their results online today however students who are receiving their English & maths GCSE results can come to College in person to collect their results. GCSE results can be collected from Ingleborough Building on the Aireville campus in Skipton between 9am – 12pm.
Wendy Newell, Head of Department for English and Mathematics says "Well done and congratulations to all our students who have worked very hard and put lots of effort into securing a pass grade for their English and maths GCSEs and Functional Skills. We continue to be amazed by the accomplishments of our learners and how they continue to show resilience and perseverance as they progress onto the next step of their chosen career path. This includes our adult learners, who prove that learning never stops."
Those receiving their results today who have not yet applied for a course starting this September can still enrol on a course. We offer a huge range of Further Education courses from entry-level to Level 3 and Apprenticeships. Enrolment 2023 starts from Thursday 24 August from 9am and visitors will be able to speak to tutors and careers teams about their next steps. More details can be found here