Craven College Celebrates Graduate Achievements 
Published 18 September
On Friday 15 September, Craven College celebrated the success of its Higher Education graduates at the 2023 Craven College Graduation Ceremony held in Skipton.  
The class of 2023 was recognised for their hard work and determination along with family, friends and VIP guests of the College at the beautiful locations of Skipton Town Hall and Holy Trinity Church.  
The special ceremony saw Craven College's Higher Education students graduating from Accounting, Business & Management, Animal Management, Aviation, Land-based Studies, Performing Arts, Therapeutic Counselling, and Young Children's Learning & Development sectors.  
Anita Lall, Interim Principal and CEO of Craven College welcomed this year's graduates and spoke about the opportunities now available to them, "You are at the start of a brand new chapter and have much to look forward to. Pursue your dreams passionately and fearlessly. Your education at Craven College has equipped you with the skills, knowledge and tools to make your aspirations a reality. So, make the most of opportunities that come your way, take the initiative, embrace change but remember to be kind and considerate in all that you do and help make a better and stronger society and world."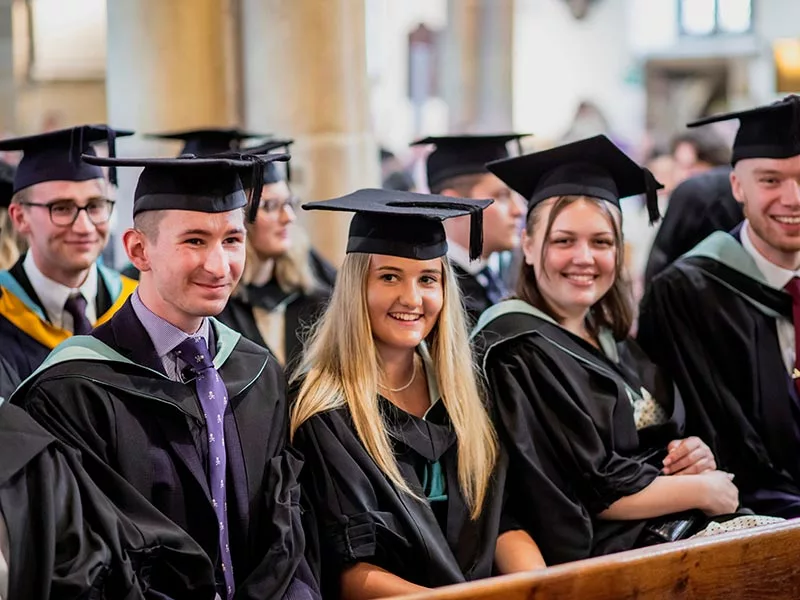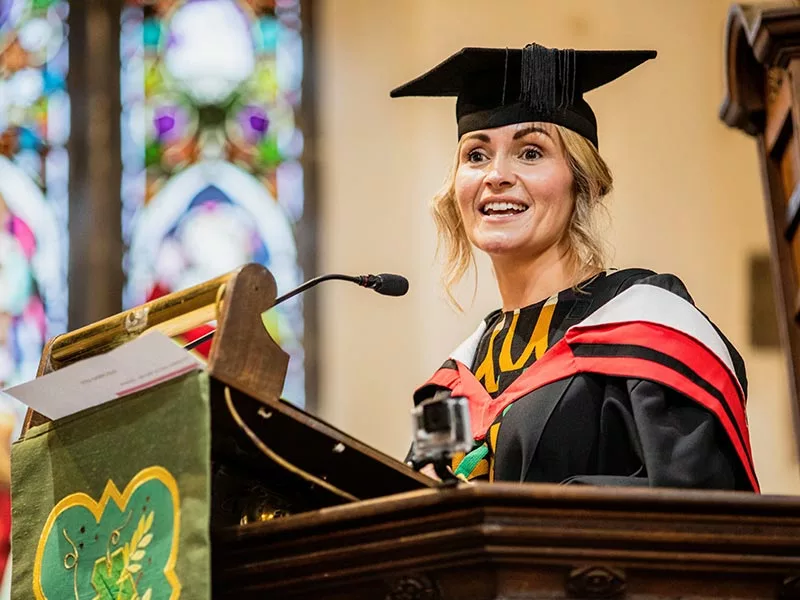 This year's guest speaker at the ceremony was April-Joy Serrant. April-Joy spent eight years working in custody with young offending women before running a global health and wellness business, coaching numerous teams around the world.
She later managed the Mental Health Crisis Space for Mind in Bradford, covering the city and surrounding area, and from there launched a business in training and coaching. She is co-founder of The Workplace Collective coaching leadership teams across the UK, and training staff teams in sectors including utilities, construction, education, law and retail. Her belief is that when we invest quality training and support in our people everything improves!
April-Joy spoke at the event "You have worked hard, tirelessly, late nights and early mornings commitment, dedication, sacrifice and discipline have carved the path to where you stand today. These qualities have opened the door of opportunity and welcomed you in with outstretched arms. Some may say to be standing on the verge of such an opportunity is luck, but you and I know luck doesn't exist – we create our own luck. Some pray, they hope and they wish, but you got out there and made it happen, you blazed your own trail. Luck is when preparation meets action and causes the doors of opportunity to open."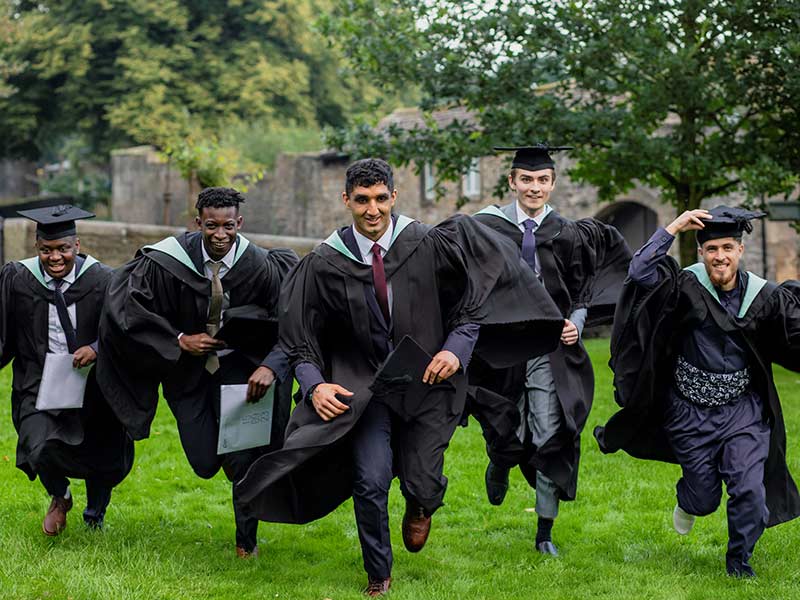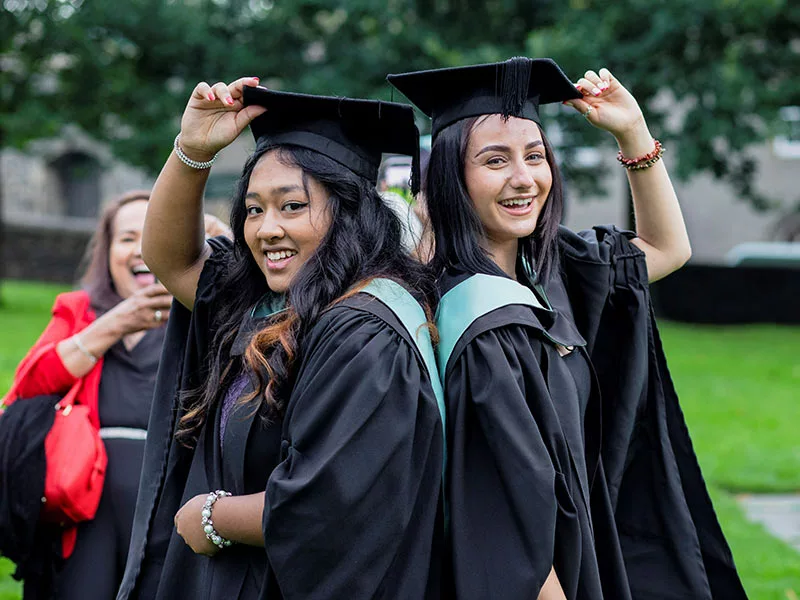 As well as graduates receiving their degrees and awards validated by The University of Hull, The Open University, AAT and Pearson, a number of special prizes were presented to students, who had shown academic excellence, exceptional determination, working to a high standard and displayed professional skills required for employment.  
These were: 
Award For Academic Excellence – For high achieving students – Zoe Thwaite 
The Dissertation Prize – For completing an outstanding Dissertation that demonstrates innovation and an interesting approach – Lauren Bullock 
Jet2.Com Award for Employability Skills – For an Aviation student who is the most likely to succeed in industry – William Harrison & Adam Beddingham 
Craven College HE Award for Land-Based Industries – For Land-Based Studies students who are the most likely to succeed in industry – Ruby Trueman 
Craven College HE Award for Caring Professions - For students who are the most likely to succeed in industry – Sally Clarke 
Craven College HE Award for Business & Management - For students who are the most likely to succeed in industry – Anna Mills 
Craven College HE Award for Apprenticeships - For students who are the most likely to succeed in industry – Annabelle Pethybridge 
Craven College offers a range of flexible degree-level courses at its Skipton and Aviation Academy at Leeds Bradford Airport for those aged 18 and over and adults who wish to return to learn. For more information about Craven College degrees visit: www.craven-college.ac.uk/degrees