Performing Arts courses start W/C 06 September 2021.
You will be required to undertake some practical initial assessments during the first week.
Induction will take place from Tuesday 31 August (please note Monday 30 August is a bank holiday.)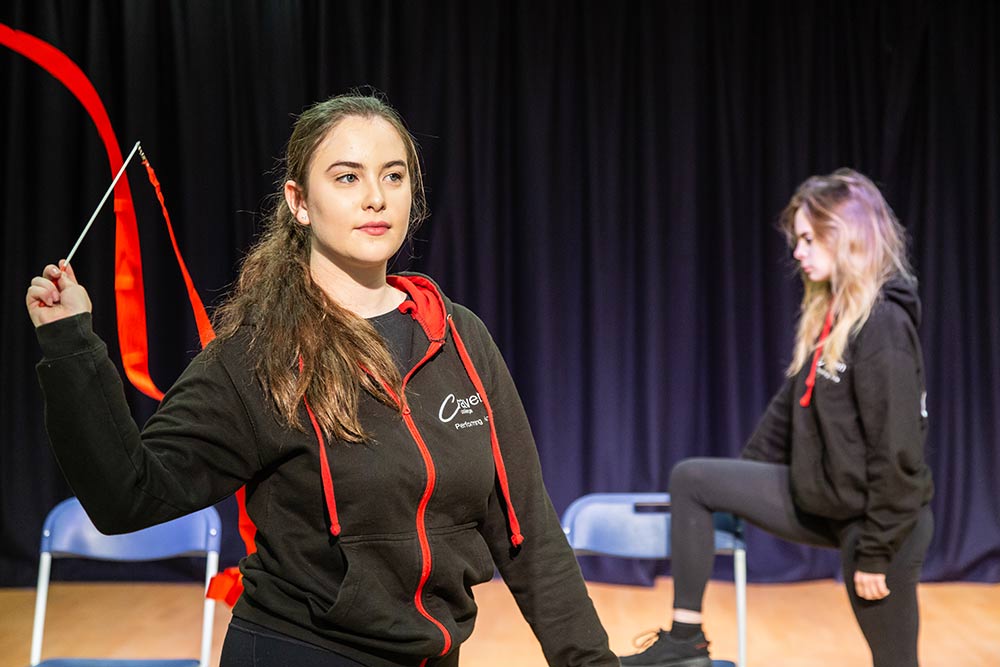 Also required:
Plain Black loose pants or jogging bottoms (plain – no logos)
Black Jazz Shoes or Pumps/Trainers
Pens, Pencils, Rubbers, Sharpeners, Rulers etc.
5 x A4 Folders and or sketch pads
A4 Lined and Plain Paper
Information Booklet
WORK EXPERIENCE
Click here for Work Experience information.
Production Fee
We ask for a Production Fee of £30.00 to covers extra workshops and other extra costs which are required when undertaking this course. Please pay at the start of your course.
Costume
In February of each year, the performing arts students perform the annual College musical. Parts of the costume you need to provide yourselves but some of the costumes will be hired. Please complete the measurement sheet and bring it with you on your first day of College.