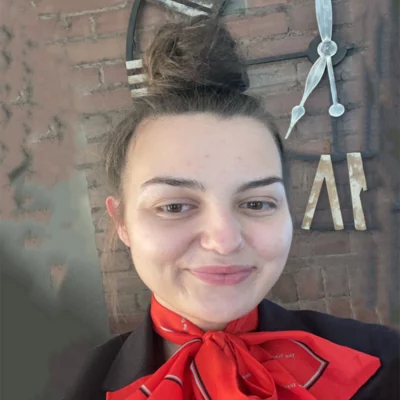 Current course
Qualifications gained
Aviation Environment Level 2
Travel and Tourism Level 3
WHAT DRIVES YOU OR EXCITES YOU ABOUT THE AVIATION/TRAVEL INDUSTRY?
There are different things that excite me about the industry I am going to work for. One of the things that most excites me is that I will be meeting new guests and staff on a daily basis and will be visiting new destinations. Going to TAA and having tutors that are highly experienced in the industry makes me want to experience that for myself.
HOW HAS TAA HELPED YOU ON YOUR JOURNEY, WHAT HAS THIS INVOLVED AND WHAT HAVE YOU LEARNED?
Over the past 3 years, TAA has helped me in many ways, such as helping me to become more confident in my studies and work hard to get the best grades. Throughout my College education, it has mostly been online due to the pandemic, however, I still received excellent teaching. They made sure they gave out thorough markings on the assignments and were always there to speak to you about an assignment. The coursework is not just based on assignments, it has a range of role-plays, and presentation activities by completing these it has improved my confidence a lot, which benefits me, as in the industry you need to make sure you are confident when dealing with passengers on a daily basis.
YOUR AMBITION AND CAREER GOALS/NEXT STEPS:
In September 2022, I will be enrolling on to the Management & Operations Degree. This will give me much more in-depth information about the industry as a whole. After completing my degree I hope to work in the cabin crew sector.