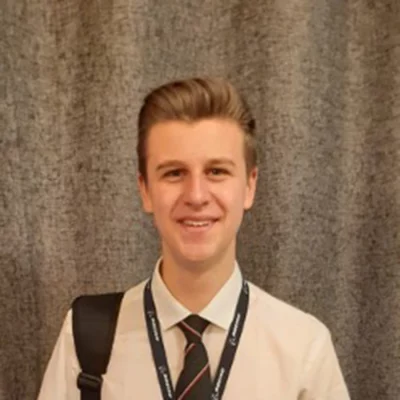 Current course/job
Aviation Security Officer
Jet2.com Cabin crew
Qualifications gained
Aviation Level 3
Travel & Tourism
WHAT DRIVES YOU OR EXCITES YOU ABOUT THE AVIATION/TRAVEL INDUSTRY?
I love how dynamic the aviation industry is as every day is different. There is also lots of progression in the industry which constantly pushes me to set new goals for myself and keeps me motivated to go to work and do the best job I can.
HOW HAS THE TAA HELPED YOU ON YOUR JOURNEY, WHAT HAS THIS INVOLVED AND WHAT HAVE YOU LEARNED?
The knowledge and experiences I learnt from attending the academy has been invaluable to me when working in the industry, as I have always found that I have a much more rounded and in-depth knowledge of aviation compared with the majority of my other colleagues. A good example of this is when I first got employed at LBA. When doing my training I found that I already had a good understanding of what the trainers were teaching me and therefore I found the training easier and much more enjoyable than some of my other colleagues. Attending the academy also helped massively when applying for jobs, thanks to the employability unit I did as part of my course, and the advice and tips I got from tutors were amazing.
YOUR AMBITION AND CAREER GOALS/NEXT STEPS:
My goal is to gain employment as a First officer for Jet2.com. My next steps are to complete my PPL and start studying towards ATPLs whilst completing the rest of my licenses.