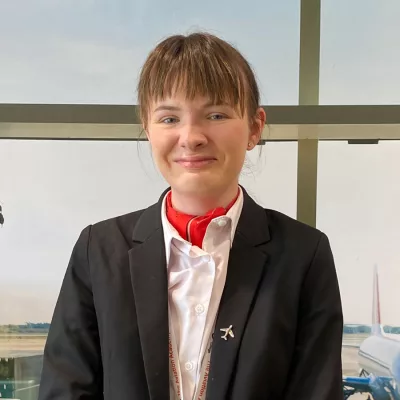 WHAT DRIVES YOU OR EXCITES YOU ABOUT THE AVIATION/TRAVEL INDUSTRY?
With Aviation being the industry at the forefront of my mind for the last 10 years, I know that pursuing a career in the industry is the right choice for me.
The excitement of travel has never gone away for me and has grown from mere curiosity to my main focus and passion in life.
HOW HAS TAA HELPED YOU ON YOUR JOURNEY, WHAT HAS THIS INVOLVED AND WHAT HAVE YOU LEARNED?
Through attending The Aviation Academy, my knowledge of the industry has massively grown and I have been introduced to a variety of new and exciting career pathways.
YOUR AMBITION AND CAREER – GOALS/NEXT STEPS:
I hope to one day become a pilot and I aim to achieve this by taking flying lessons, complete some further training and potentially secure an Apprenticeship.