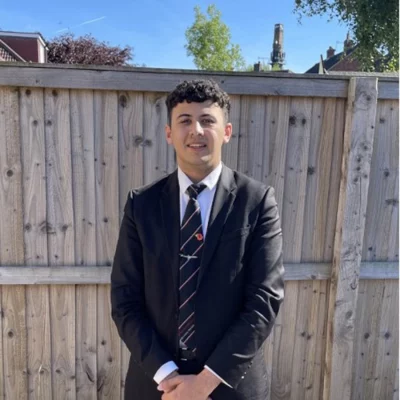 Current course
Qualifications gained
Travel and Tourism Level 3
WHAT DRIVES YOU OR EXCITES YOU ABOUT THE AVIATION/TRAVEL INDUSTRY?
I have always had a strong passion for aviation and my ultimate goal is to become a commercial pilot. Throughout my 2 years, I have met and made connections with many people who work within the industry. College arranged key speakers, from pilots to cabin crew with first-hand experience in the current industry. I have also had restraint training, learned how to ditch an aircraft and swim in violent conditions as well as how to deal with pilot incapacitation.
HOW HAS TAA HELPED YOU ON YOUR JOURNEY, WHAT HAS THIS INVOLVED AND WHAT HAVE YOU LEARNED?
The course has taught me about all the other avenues in the industry as well as lots of key information I can take with me on my journey to becoming a pilot. I have also made lots of friends from different age groups who all share the same passion which made my time at the academy an enjoyable one.
YOUR AMBITION AND CAREER GOALS/NEXT STEPS:
My current plan is to continue to earn money and learn to fly in order to obtain my Private Pilot's license. I will then move on to all the other licenses needed and hopefully one day return back to the College as a key speaker.