Level 3 and A Level Results Day
Published 17 August
We're celebrating our students' Level 3 and A Level results today. After months of hard work, our students are finding out their grades and planning for their next steps.
Over 600 Level 3 students have successfully passed their vocational qualifications, with a total of 59 courses achieving a 100% pass rate. There's been a 100% pass rate achieved for every student on every course in Equine, Art, Design and Media Make-up, Children & Young People, Performing Arts and Esports and students studying A Levels at Craven College have achieved an impressive 93% pass rate with our Sociology students achieving 100% pass rate for the second year running.
Anita Lall, Interim Principal and Chief Executive of Craven College comments, "We're thrilled to see that so many of our Level 3 students have achieved fantastic results today and it's a testament to all the hard work and dedication they and their tutors have put in over the past two years to achieve these grades. Alongside our A level provision, our diverse range of Level 3 vocational and technical qualifications plays a crucial role in equipping our students with practical skills and knowledge that prepare them for specific careers and industries. Whether our students now go on to university or directly into employment, we're proud to be a part of their journey to a successful career and wish them every success for the future."
Angela Crabtree, Interim Assistant Principal for Quality at Craven College says, "We're so very proud of our students for their brilliant achievements! They have worked extremely hard all year and truly deserve such excellent results. I would like to thank all of our staff who consistently strive for the highest quality teaching and support. The results of everyone's efforts are clear. We will all be celebrating today as we wish our students well on the next step of their journey."
Students are due to collect their individual results online from the student learning portal this morning (Thursday).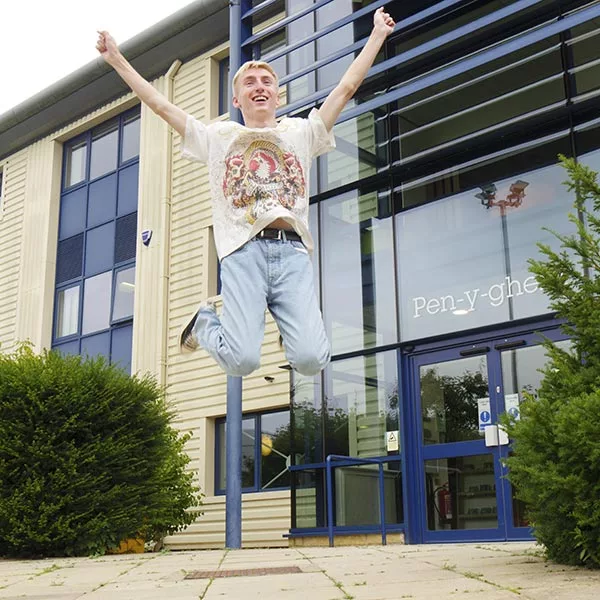 Ben Pike – UAL Level 3 Extended Diploma in Performing Arts – Distinction
"I didn't think I'd get a distinction, but it feels really good to get this grade and that I've done the most work I could have possibly done. All my efforts have paid off. I'm now off to Leeds Conservatoire for 3 years to study a degree in Musical Theatre. I needed a high grade for this course so am so pleased I've been accepted. People think that you have to go to a specialist college to get on to a degree at a drama school and my achievements today prove that you don't have to."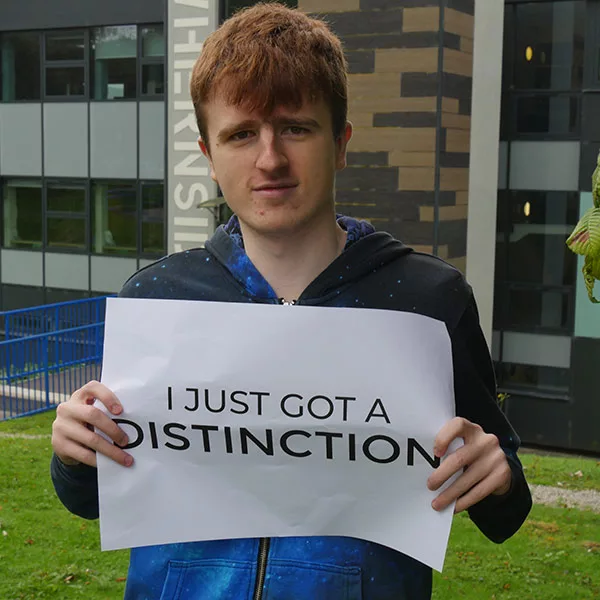 Matthew Poulter – BTEC Level 3 Extended Diploma in Esports Distinction* Distinction* Distinction* (Highest Grade possible to obtain at this level)
"I was one of the first Esports students at Craven College. The course was good and it was insightful and it gave you a lot of different ideas about Esports as a whole. Now I've completed my studies I am now planning to look for employment. I want to start off getting a job with something that I'm familiar with and then look to see where to go next once I'm in a job."
Lily Chapman – UAL Level 3 Diploma in Performing Arts – Distinction
"I'm extremely happy to achieve a Distinction. I've just completed Year 1 and am now starting Year 2 of my course in September. When I finish my course I plan to head onto university and am looking at some in Manchester and Leeds Conservatoire."
Kieran Widdop – BTEC Level 3 Extended Diploma in IT – Distinction Distinction Merit
"I feel really good about my grades today. It's what I hoped I'd get. Now I've got those grades I plan to stay on at Craven College and study an Access to HE – Health Professions course as I want to become a paramedic."
Daisy Pitcher – Level 3 Extended Diploma in Creative Media – Distinction
"I'm absolutely elated to have achieved a Distinction, over the moon! I'm now going to be heading to the University of Salford to study BA (Hons) in TV & Radio Production."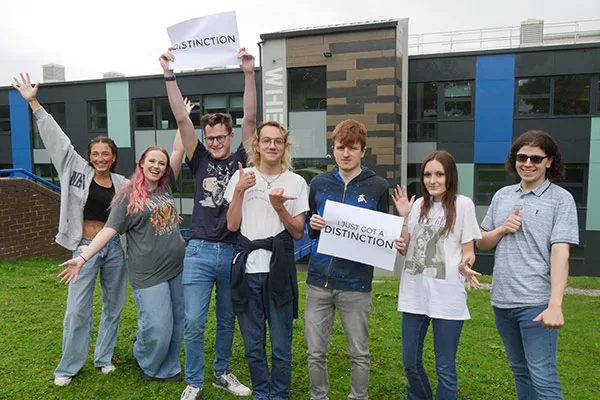 ---
For anyone receiving their results today who has not yet applied for university, or secured a place, there is still time to apply for a degree-level course at Craven College. For more details go to www.craven-college.ac.uk/degrees or call on 01756 791 411 for information, advice and to find out about places still available.
For anyone still undecided about their next steps, Craven College website offers a wealth of information, course details and application routes. There is still time to enrol on our full and part-time courses starting this September and more details can be found at www.craven-college.ac.uk