Equine courses start W/C 07 September 2020.
You will be required to have equipment checked and undertake some practical initial assessments during the first week.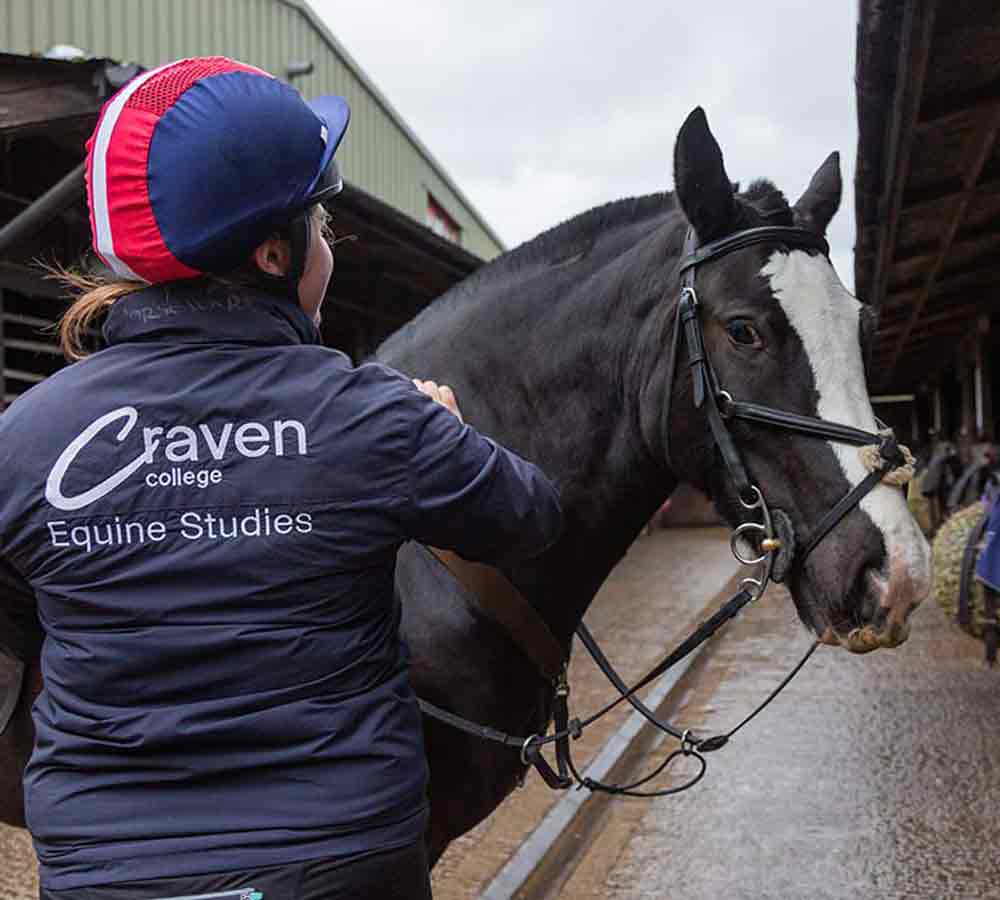 Uniform/kit list
Due to COVID-19, we will require a photo of hat standard and body protector standard (if you are using a body protector) for our records, which you can email to equine@craven-college.ac.uk
Equibarn 10% discount code for Craven College students – cravenequine1020
Please complete the attached Rider Registration form and bring on your first day of College. Rider Registration form
Educational Visits
Due to the Covid-19 outbreak, trips and educational visits have been postponed. We will continue to review the situation.
Previous equine students have visited:
Braham International Horse Trials, Horse of the Year Show, Crow Wood Equestrian and HAPPA Horses and Ponies Protection Association PLUS rehabilitation centres, saddlery outlets and have a go at playing polo.
Lockers
Lockers are available for students on a daily basis, to store such items as boots, hats, body protectors, however, students must provide their own standard padlock. Students are required to change their boots from the yard when entering classrooms, therefore an extra pair of indoor wear shoes will be required.
Weekend Yards
Due to increased horse numbers and to fulfil qualification guidelines, all Equine students have to complete weekend yard duties which will comprise of approximately two days per academic half term, when the rota has been finalised it will be forwarded to students. At times public transport can be difficult, students will not be timetabled in for the whole weekend at once to ease this situation, and changes can be made with the Yard Supervisor in exceptional circumstances. If students either have work or other commitments as to why they can only either do a Saturday or a Sunday, please can parents of students under 18 years or the student themselves write to me to explain so this can be taken into account when compiling the rota. On occasions, learners will be expected to undertake duties to cover half terms and training days.
Work Experience
You must complete 315 hours' work experience per academic year in addition to your College equine duties. You can choose a College-approved provider or, if you prefer to complete a placement elsewhere then the provider must undergo an initial health and safety inspection and have current insurance coverage.