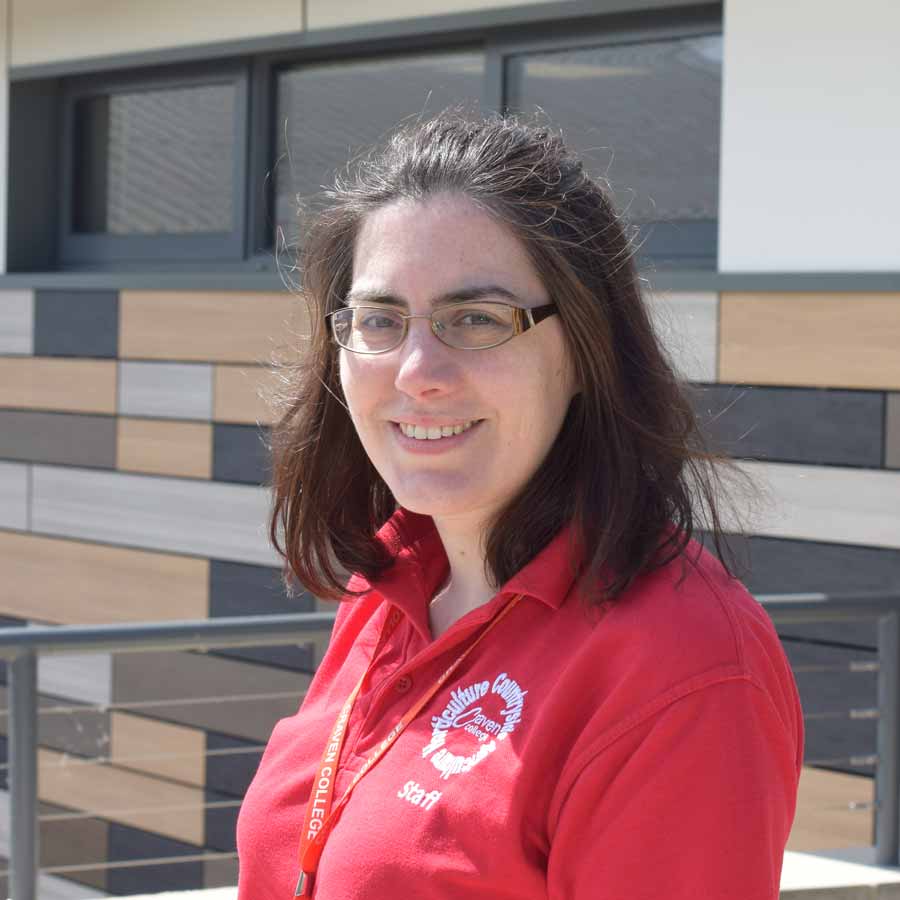 Other Qualifications
BSc (Hons) in Applied Animal Behaviour and Training
National Diploma in Animal Management CENTRA Care of Animals Award
ASET Care of Animals Award
Penny King
Prior to employment at Craven College, I worked for East Durham College for nearly 11 years teaching Animal Management studies in subjects such as Animal Health, Animal Nutrition, Animal Welfare and Animal Behaviour.
At Craven College, I teach a range of subjects such as working dogs and basic dog grooming, as well as accompanying Countryside Level 2 students for off-site visits such as working with Yorkshire Wildlife Trust.
Before working in education, I worked as an Animal Technician looking after small mammals and volunteered at a private zoo which trained animals for media purposes looking after ungulate species such as camels, zebras, and giraffes.
My specialist areas of interest are Animal Health and Behaviour.
Timeline
2019 - Employed at Craven College

2019 - Attended Wild Animal Welfare Committee Conference

Lecturer in Agriculture, Countryside and Animal Studies

2018 - Attended Universities Federation for Animal Welfare Conference

2010 - Achieved Postgraduate Certificate in Education alongside Animal Management Teaching

2018 - Employed at East Durham College

Lecturer and Course Manager for Animal Management

2006 - Achieved Institute of Animal Technology Level 2

2005 - Employed at MRC

Animal Technician

2004 - Employed at University of Cambridge

Animal Technician

2004 - Volunteer at a private Zoo

Trained animals for film and television

2004 - Achieved BSc (Hons) in Applied Animal Behaviour and Training

2001 - Achieved a National Diploma in Animal Management CENTRA Care of Animals Award and ASET Care of Animals Award
Videos
Building the Animal Management Centre Time-lapse
Craven Critters Move House