Supported Internships experiencing the World of Work
Published 25 November
Craven College's Supported Internship programme has seen tremendous success this autumn, in securing numerous engaging placements for its students.
Supported Internship students have experienced working in sectors such as catering and hospitality, leisure, marketing, customer service, horticulture, animal care and horse management, in a variety of different roles, all providing students with the valuable skills they need for future employment.
The Supported Internship programme is for those aged between 18-24, who have learning difficulties or disabilities, with a statement of Special Educational Needs (SEN) or an Education, Health and Care Plan (EHCP), equipping students with skills they need for work, through learning in the workplace. The programme is one year and includes at least six months in the workplace. During the course, students benefit from developing their English and maths more, as well as gaining employability skills.
Richard Newell, Programme Lead for the Supported Internship programme comments, "We are working hard to place our students with employers that are right for them. We have placed 80% of our students this year so far, across a variety of providers; The grounds team at Airedale Hospital, Cavendish Pavilion at Bolton Abbey, Dog walking, The Leisure Centre in Skipton, and working in various departments at Craven College to name a few. We aim to build long-term relationships with these employers, so their valuable support on the Supported Internship programme will continue."
Sophie Robinson Job Coach for Supported Internships adds, "The students are benefitting massively from the programme – they are doing real jobs in the real world, adding value to the businesses they work for, as well as developing their own skills, confidence and sense of wellbeing. One of our students has said, "It's brilliant and I love it – it's the best thing I've ever done!"

Kate Paterson at The Devonshire Arms speaking about Supported Internship Ryan Burns, "Ryan is working so well. Listening and following instructions, but also acting independently. He has been harvesting, weeding and has been trained to use the leaf blower safely. He's been an absolute trooper!"
If you know someone who would benefit from joining our Supported Internship programme, more details and how to apply can be found on our Supported Internship Programme page.
Take a look at what some of our Supported Internship students have been up to…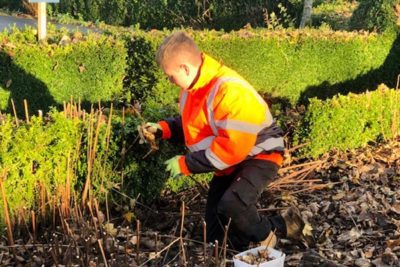 Ryan Burns at The Devonshire Arms at Bolton Abbey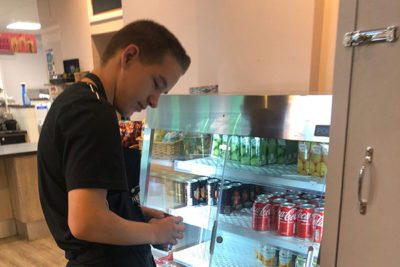 Henry Waudby at Craven Leisure Centre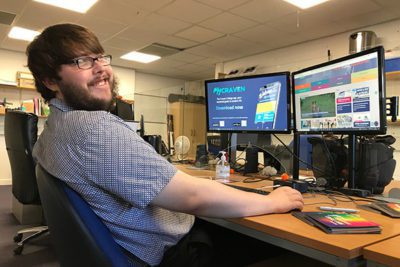 Scott Mostyn in the Marketing Department at Craven College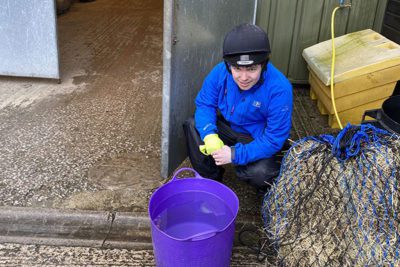 Conor Buckley at The Equine Centre at Craven College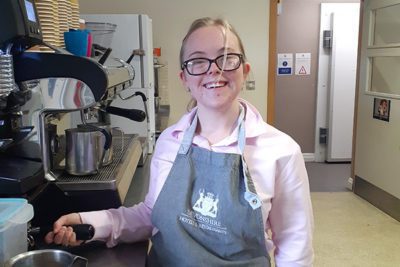 Stephanie Jenkinson at Cavendish Pavillion at Bolton Abbey