Here Comes the College Bride
Published 24 May
Craven College students came together recently to help transform Progression Support Assistant, Laura Whiteley into a blushing bride.
Laura Clarke-Whiteley, nee Whiteley, worked with students from Fashion & Textiles, Hairdressing and Media Make-up to create her perfect bridal look, working on her hair, make-up, headdress and wedding dress, in preparation for her big day. The college connection to Laura's wedding didn't stop there as the professional photos on the day were taken by a past student of photography at Craven College.
The bride-to-be worked with a team of Fashion and Textile students on ideas and designs, as part of their Botticelli-inspired project. They then met weekly for discussion and fittings and the students went on to create an exceptionally beautiful and unique wedding dress.
Due to illness, the students working on Laura's hair and make-up didn't have the opportunity to have a practice run leading up to the wedding, yet all did a fantastic job, despite the pressure on the actual big day.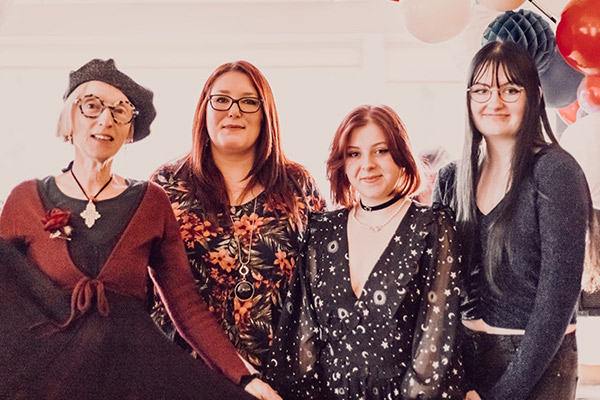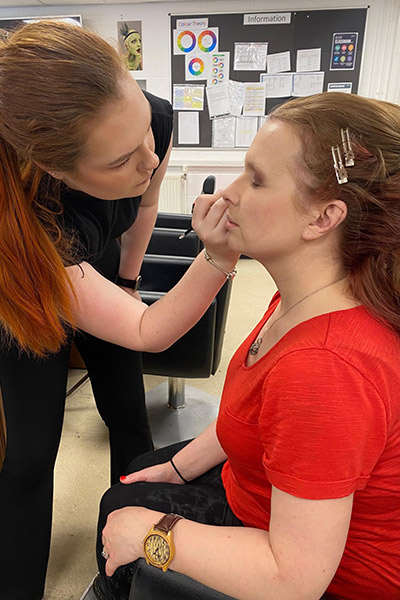 Laura's wedding dress was created by the talented team:
Holly Carney
Kacy Elliker
Mia-Helen Elson
Faith Frances
Angela Parkinson
Gabe Turner
Jade Vellacott
Izzy Wilson
River Megli
(led by Joan Murray and supported by Progression Support Assistant – Angela Davies)
Laura's beautiful headdress/crown was created by:
Laura's hair was styled by:
Laura's make-up was done by:
Laura's nails were done by:
Laura and James' wedding photographs were taken by:
A huge congratulation to Laura and James Clarke-Whiteley and the talented team of students who helped create Laura's dream day.
If you are considering studying subjects such as Fashion, Hair or Beauty Therapy then we are still accepting applications for this September. For more information click here
Vocational
Apprenticeships
Part-time
T-Levels