Craven College Degrees Awarded by University of Hull
Published 17 May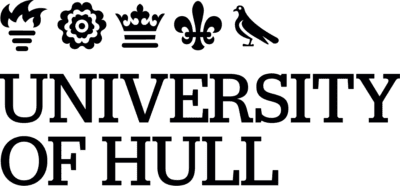 We are absolutely delighted to have forged a new partnership with the University of Hull which means that all Craven College degree students will now graduate with a degree awarded by the University of Hull.
'This is fabulous news for all of our existing and prospective students. The University is a well renowned red brick university and is in the top 5 universities in the north of England. We are looking forward to widening our degree courses to meet the needs of students and employers both locally and further afield.' Says Anita Lall, Vice Principal.
Lindsey Johnson, Principal adds, 'We have well established higher education areas of speciality such as aviation, garden design, business and young children's learning and development and we intend to expand this in partnership with the University of Hull. The lockdown has taught us that we are ahead of the field in terms of successfully supporting students both virtually and in person. This means that we can extend our reach beyond the local area and really grow our provision for those who prefer a more personalised, supportive learning environment'.
A spokesperson at the University of Hull said:
"We are delighted to be able to work with Craven College on these new programmes. This builds on the University's commitment to supporting skills and development training across the Yorkshire & Humber region, at the same time helping to provide the best possible outcomes for young people. These courses will play an important role in helping to develop highly-skilled people, improving the employability and career prospects of future generations."
As England's 14th oldest university, the University of Hull recently developed a renewed and ambitious vision – to shape a fairer, brighter, carbon-neutral future for all. The University has committed to becoming a carbon-neutral campus by 2027 – in time for its centenary anniversary.
In 2019, The University of Hull also became the Official University Partner of Team GB. The foundation of the partnership stems from a joint belief that anyone can achieve their personal best when they're challenged and supported to achieve their goals and ambitions.
The University of Hull has been awarded Silver in the Teaching Excellence Framework, which was introduced by the Government to recognise excellence in learning and teaching in UK.
Students at Hull go on to change lives and positively impact society – whether in the arts, business, politics, law, teaching, healthcare or science and engineering. In fact, 95.9% of University of Hull graduates progress into work or further study within six months of finishing their course.
Gillian Thom, Higher Education Manager at Craven College was equally enthusiastic about the partnership, saying 'I am very excited to be working in Collaborative Partnership with the University of Hull. Craven College has over 20 years' of experience of degree level education and this new partnership provides a fantastic opportunity to build on our current offer. All of our degrees are written by College staff with local employer input and the Partnership with Hull will enable us to expand our range of degrees, allowing students to study bespoke courses in Skipton that are validated and awarded by the University of Hull. Students will now have access to a wide range of University resources including study skills, Student Union events and the Alumni network in addition to all of the facilities already provided at Craven College.'
From a student point of view, William Harrison, currently studying Aviation Management BSc at The Aviation Academy based at Leeds Bradford Airport said, 'I feel it's a really positive move for the college and our future career prospects as the University of Hull has an excellent reputation'.
The expansion of degree level curriculum with the University of Hull will help the college to provide even better progression opportunities for A Level, vocational and apprenticeship students across North and West Yorkshire.