Craven College celebrates its graduates' success
Published 22 September
Holy Trinity Church in Skipton rang its bells in celebration of Craven College's Class of 2020 and 2021 graduates on Friday 17 September.
Years of hard work, intense study and determination to forge a successful future paid off as graduates celebrated along with friends, family and VIP guests of Craven College at its graduation ceremony, which took place in the spectacular settings of Skipton Castle and Holy Trinity Church.
This year's celebration was incredibly special as graduates had studied and successfully gained a degree during one of the most challenging times of their lives, during a pandemic and a move to online learning.
The special ceremony saw Craven College's Higher Education students graduating from Accounting, Business & Management, Animal Management, Aviation, Creative Industries, Land-based Studies, and Young Children's Development sectors from both 2020 and 2021.
Principal and CEO of Craven College Lindsey Johnson addressed the graduates "This marks a major transition and significant moment in your life. You're graduating during a global crisis that has been so much more than a learning experience. It's a growing experience about the most important lesson of all – every obstacle that you have faced is an opportunity to learn, to grow and to change.
I realise this has been a tough couple of years but we need to be positive. Because it's infectious. And where does that infection start? In your minds. So watch your thoughts. They become your actions. Watch your actions. They become your habits. Watch your habits. They become your character. Watch your character. Your character becomes your destiny. Let's all look inside ourselves and go out and create our destiny today."
The special guest speaker in attendance was Andy Pickles –CEO of U-Explore, an EdTech company specialising in careers guidance. For a number of years, Andy has also worked in the music industry, originally starting off as a sound engineer, but is widely known for being the number one artist Jive Bunny and the Mastermixes, selling over 10 million records worldwide.
Speaking at the event about the highlights and opportunities Andy has had in his career he said "Anything is possible in life if you want it and take that chance. You guys here have got a phenomenal opportunity. You need to think 'What is your thing' that will motivate you and drive you on throughout your life. If someone offers you an opportunity – take the risk and just seize it. It doesn't matter if you fail at first, as if you fail you learn and go again."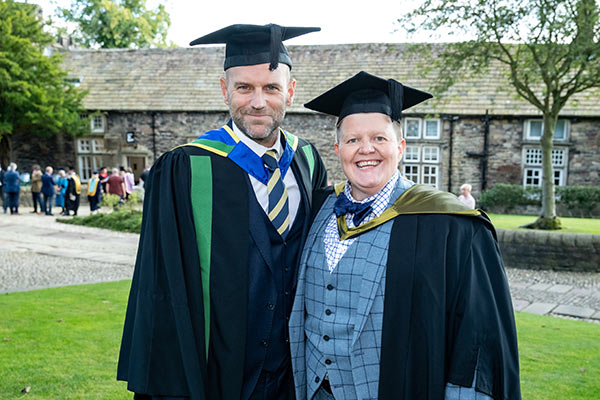 As well as graduates receiving their degrees validated by The Open University, a number of special prizes were presented to students, who had shown exceptional determination, working to a high standard and displayed professional skills required for employment. These are:
Principal's Prize – Amber Wilson Foundation Degree in Prosthetic Make-up Effects
Award for Academic Excellence – Laura Hepworth & Kyra Mellows
Jet2 Award for Employability Skills – Bethany Pinder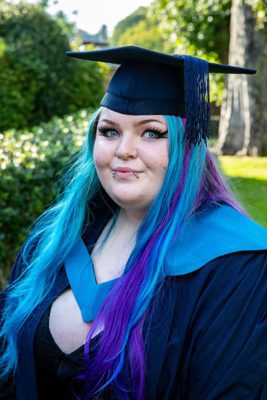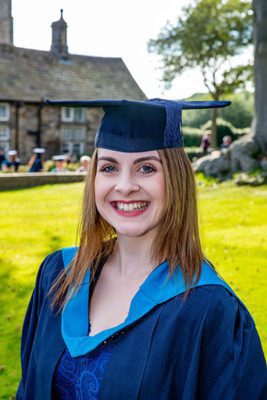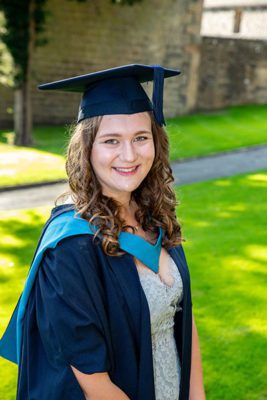 Special Award Winners and Nominees spoke about their time as a degree student at Craven College and The Aviation Academy:
Amber Wilson Foundation Degree in Prosthetic Make-up Effects
"I first learnt about the course when Craven College came to my high school and I thought 'Wow! I can actually do this as a career!' As soon as I met the tutors I knew it was the right course for me and I loved the work experience it gave me. We had a lot of one-to-one tutor support which made it so much better especially during the pandemic."
Laura Hepworth Foundation Degree in Event Management
"I chose Craven College as it was so handy – I worked locally and I could come after work and everyone was really friendly. I always thought as a mature student at a university that you wouldn't get that connection and support with your tutors but you did at Craven College so it seemed like the perfect place."
Kyra Mellows – BA (Hons) in Young Children's Learning & Development
"I'd heard really good reviews from friends about Craven College and decided to do my top-up there. My tutor had up-to-date knowledge of the subject and had a lot of passion for this industry, which made me feel more passionate about my course, which I'd not experienced in other places I'd studied. I don't think I would have got a First in my degree if I hadn't come to Craven College"
Bethany Pinder Foundation Degree in Aviation Management and Operations
"I've been interested in Aviation for a long time and I knew that Craven College would be one of the colleges I'd get access to the industry. The tutors were really accommodating and it's such a friendly college. Craven College dealt with learning during the pandemic brilliantly compared to what I heard from friends at other universities. The communication throughout my studies by the College and the tutors was on point."
Joshua Horne –BSc Air Transport Management
"The Aviation Academy appealed to me as it's actually airside so when I go to university I'm amongst other pilots, ground staff, engineers, everything aviation-related, as it's based at Leeds Bradford airport. I chose the course as I want to be an airline pilot and I've loved meeting all my friends who have got similar goals as me and want to work in Aviation. It's nice to find fellow pilots and be able to go flying with them. Studying in the aviation environment is a huge plus as you're not just in a classroom."
Jade Reidy – Foundation Degree in Aviation Management and Operations
"I chose this course as the location was fantastic, being based at Leeds Bradford airport you get a lot of benefits being airside. Ever since I was young I've always had a passion for the aviation industry. When I looked into the course, the hours fit around my family life. The tutors were really helpful and guided you all the way and if you were struggling they were really fantastic. Studying this course has opened up so many areas within the Aviation industry which I hadn't thought of for a career."
Mohammed Shuaib Ahmed BSc Air Transport Management
"I chose the course as it's something that I'm passionate about and The Aviation Academy felt very welcoming. Being airside gives you the feeling of where your career can go. The tutors were great and offered me lots of support during the course. There wasn't a time when you couldn't approach them, even during lockdowns and online learning, and all the help they gave you was tailored to you."
Edward Shepherd BSc Air Transport Management
"I've always wanted to work in Aviation. I've always aspired to be an aircraft pilot and I hope completing my degree will allow me to continue on that career path. I enjoyed the modules we studied as they were really relevant to the industry and I can take forward the skills I've learnt on the modules to my future career."
Craven College offers a range of flexible degree level courses for those aged 18 and over and adults who wish to return to learn. For more information about Craven College degrees visit: www.craven-college.ac.uk