College Art Exhibition is a Feast for the Eyes
Published 17 June
Craven College has thrown its doors open to the public for the Creative Industries annual Arts exhibition at the Aireville campus this week.
The exhibition entitled 'Eat This' brings together a multi-media mix celebrating a diversity of work created by our students across Photography, Graphic Design, 3D Design, Fashion & Textiles, Fine Art, Media, Media Make-up, IT & Computing, Performing Arts, and exhibiting for the first time, Hair, Beauty & Nails students.
Eat This! showcases the work of the Art, Design, Style, Creative and Digital departments and represents the culmination of the students' hard work and vision over the last year and it will be the final time for students to display their work before entering employment or higher education.
The launch show opened with extracts from the musical 'Footloose' performed by Performing Arts students and Creative Media students showcased their genre film creations including comedy, action and drama, as well as Theatrical and Media Make-up students who presented a unique visual feast of themed characters.
The exhibition features the work of Art, Graphics, Photography and Fashion students, whose work was inspired following a visit to Leeds Art Museum and Liverpool Tate, as well as a gallery space dedicated to the College's ongoing commitment to the environment and horticulture.
This year's exhibition launch was attended by special guest, Virpi Kettu. Virpi is an award-winning director, animator and digital artist, with a career spanning over two decades, working extensively in Europe and Canada. Her catalogue of work includes animating for Aardman Animations on 'Wallace and Gromit', 'Shaun the Sheep', and 'Creature Comforts' and Virpi has worked for The National Film Board of Canada, DreamWorks and Universal Pictures.
Virpi's experience goes beyond animation and she has created music videos for international artists such as RTJ, Father John Misty, Radiohead and Katy Perry.
Virpi founded Kettu Studios in 2012; an Animation, Film and Immersive Media Production studio in collaboration with exceptional international artists. Kettu Studios operates on the cutting edge of storytelling-based AR/VR research and development, aiming to change the future of our education.
Her most recent work includes the Augmented Reality and Transmedia Storytelling project 'Dogs' Dales' and co-authoring an academic research paper on information transfer and retainment with help of animation.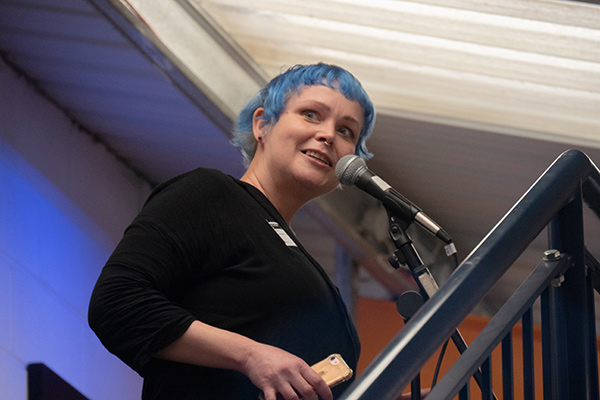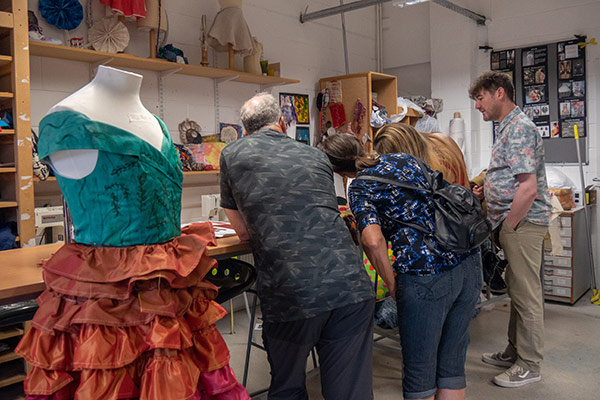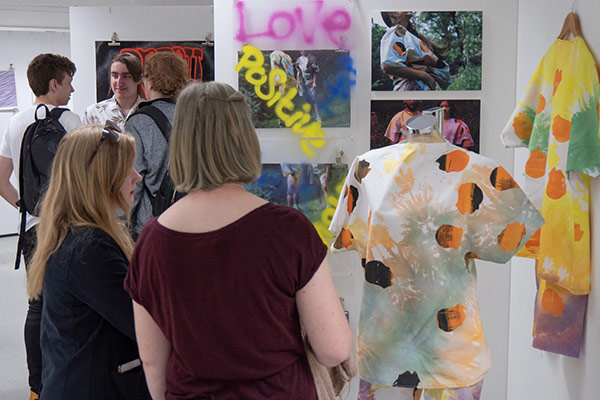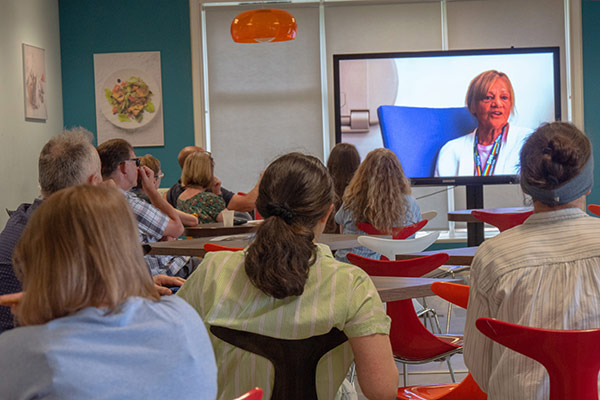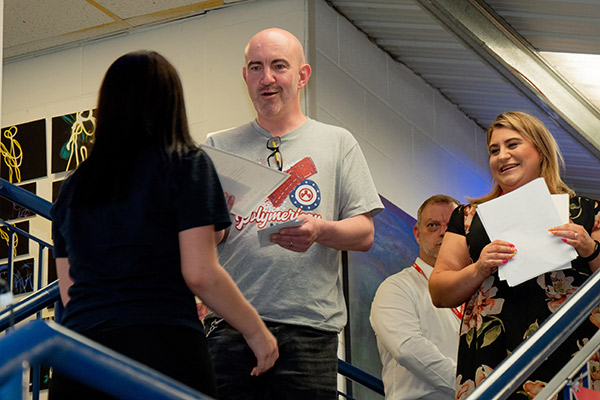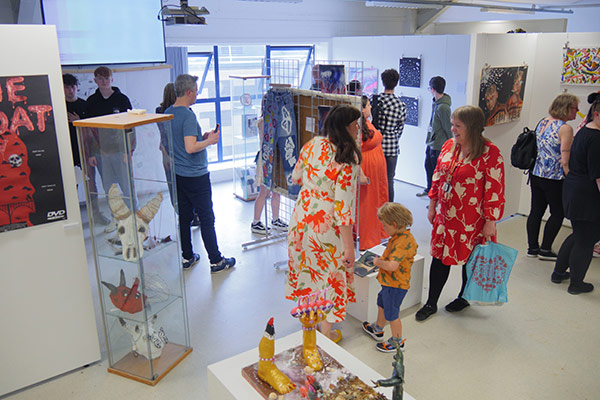 The launch event was also an opportunity to recognise students' achievements in an award ceremony. These Creative Industries Awards celebrated students who have overcome adversity, made exceptional progression, demonstrated key specialist strengths and who have excellent attendance and punctuality.
This year saw the inclusion of The Style Awards, which recognised the achievements of Hair, Beauty and Nails students and have been dedicated to honouring David Nisbet. David was a successful Hairdressing student of Craven College, working in salons around the world, but sadly passed away recently. His brother, Richard Nisbet, spoke at the event and presented the 'David Nisbet Style Awards' on the night.
Jemma Crozier, Head of Department for Art, Design and Style comments, "The last two years have had a significant impact on students, we wanted a theme that showed how much the students had overcome and that they were strong, resilient and could come back even stronger. The term Eat This! insinuates that a person has no choice but to accept something and we want people to accept that our students are made of strong stuff and will overcome adversity. Most of all, the show will be fun!"
Maddy Rothery, Lecturer in Digital and Graphic Design spoke about the event, "We could not be more proud of our students, how much they've achieved and their immense creativity and resilience especially when faced with the challenges of the past two years. We are excited to welcome friends, family, and the wider community to feast their eyes on our students' incredible work."
Katie, an exhibiting student on the Extended Diploma Creative Practice: Art, Design and Communication spoke about her experience, "It's exciting to see the work I've created being displayed after spending so long working on it."
The End of Year Show 'Eat This' is housed within Craven College's Ingleborough Building on the Aireville Campus in Skipton and is open to the public until 30 June 2022.
Applications for Art, Design, Style, Creative Industries and Digital Technology are still open for this September. For more information on how to apply visit www.craven-college.ac.uk
Vocational
| Title | Level |
| --- | --- |
| 3D Design (Pathway) | Level 1, Level 2, Level 3 |
| Art & Design (Foundation Studies) | Level 3, Level 4 |
| Barbering | Level 2, Level 3 |
| Beauty Therapy | Level 1, Level 2, Level 3 |
| Computing & ICT | Level 2, Level 3 |
| Esports | Level 2, Level 3 |
| Fashion & Textiles (Pathway) | Level 3 |
| Hairdressing (Colouring, Cutting) | Level 1, Level 2, Level 3 |
| Media Make-up | Level 3 |
| Media Studies | Level 1, Level 2, Level 3 |
| Nail Services | Level 2, Level 3 |
| Performing Arts | Level 2, Level 3 |
| Photography (Pathway) | Level 3 |
Apprenticeships
Part-time
T-Levels