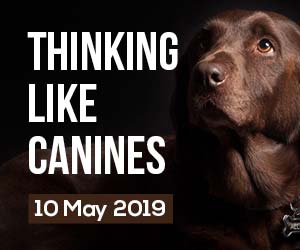 10 May 2019 12:30pm - 3:30pm
Complicated dog? Is it nervous, aggressive, bad mannered? Or simply confused?
Barbara Sykes is the founder of Freedom of Spirit Border Collie Trust, in Bingley. She will be holding a seminar with a Q&A session for those interested in dog behaviour and training. The seminar will be held at Craven College's Aireville Campus in The Hall.
Barbara is the author of several dog training books, an accustomed TV and radio speaker, an international sheepdog handler, and trustee and Head of Behaviour at FOSTBC rescue.
Barbara will cover some of the most common breed training & behavioural problems including:
Pulling on a lead
Jumping up
Recall
Chasing
Aggression
Obsessive behaviour
Barbara will also cover some of the most common rescue related problems including:
Rescue issues
Settling a rescue in during the first few weeks
How to introduce him or her to another dog
Acquiring rescue back up
You can look forward to an entertaining and enlightening afternoon using a natural approach to communicating with our dogs.