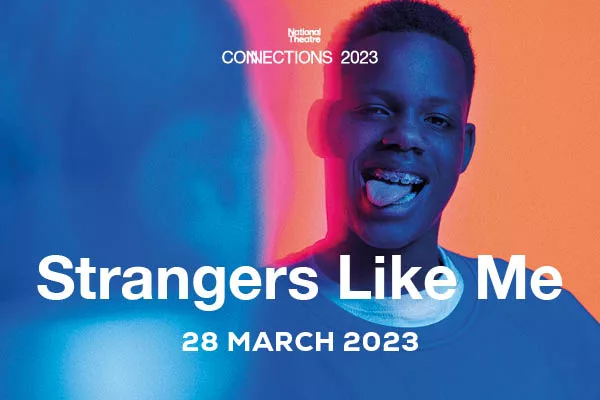 28 March
Elbow's best friend, Hamster, has unexpectedly died. Everyone expects Elbow to be grieving… right? But Elbow isn't sure how to do it.
Privately, Elbow is beginning to feel they weren't even as close as everyone makes out. It would be better if everyone just left Elbow alone – his mum, dad, stupid big brother, Donut, but especially all those annoying kids at school pretending they really care by writing poems, singing songs and holding a vigil at Elbow and Hamster's favourite meeting place. Who do they think they are?
Elbow doesn't know. He just has a strange feeling inside – an absence of feeling at all.
Venue: Craven College, Aireville Campus, Penyghent Building, The Hall
Tickets: £5
---
Ed Harris is an award-winning, dyslexic playwright, poet and comedy writer based in Brighton. Before finding his feet as a writer, Ed Harris was a binman, care worker and even spent a winter as a husky trainer in Lapland. Plays include Mongrel Island at Soho Theatre and in Mexico (as Perro Sin Raza); and The Cow Play, What the Thunder Said (Writers' Guild Award for Best Play for Younger Audiences) and Never Ever After (shortlisted for the Meyer-Whitworth award). He wrote his first opera, A Shoe Full of Stars (YAM Award in 2018 for Best Opera), with composer Omar Shahryar.
Radio includes Porshia, Dot, The Resistance of Mrs Brown (Sony Gold/Radio Academy Award), Troll (Writers' Guild Award), and Billions (BBC Audio Drama Award). He is a Royal Literary Fellow and has recently been awarded an Arts Council grant to write his first children's novel, The Night Is Large. Ed Harris will also be adapting a season of Kafka's novels for radio and stage for both BBC Radio 4 and Oxford University's Global Kafka Festival, commemorating the centenary of Franz Kafka's death in 2024.
Suggested content guidance:
Recommended for ages 14+
Play explores responses to the death of a friend of the lead character (unseen, offstage)
Strong language
In a non-naturalistic scene, one character – who is the embodiment of part of the lead character's psyche – has their tongue ripped out. It is then reattached later in the play
BOOK NOW