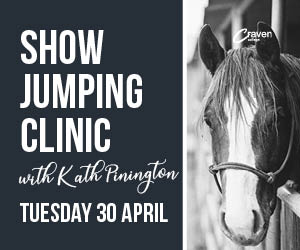 30 April 2019 11:00am - 5:00pm
THE EVENT HAS NOW SOLD OUT
Show Jumping Clinic with Kath Pinington
£15 per lesson – groups of 3 for 1 hour
The clinic will take place at Craven College's Equine Unit.
Our address is: Auction Mart Campus, Skipton, BD23 1UX
Payment must be made to Aireville Campus Reception before your space can be saved.
For further information or to put your name down please call 07725 676 946 or email jhuxall@craven-college.ac.uk.