Results Days (for current students)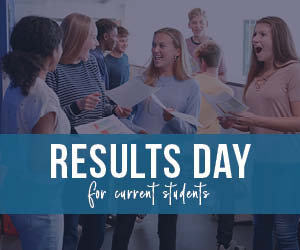 A LEVEL & LEVEL 3 RESULTS
Tuesday 10 August – From 8:30am
GCSE & LEVEL 2 RESULTS
Thursday 12 August – from 8:30am
Results will be available via ProProtal from 8:30am on each day.
You do not need to come into college to collect your results.

Select Information from the list at the top and My Enrolments from the drop-down, this shows you all of your enrolments and grade.
Please note. ProPortal will be taken offline on Wednesday 11 August (all day), so you will not be able to access your results during this time.
If you are having trouble accessing ProPortal please contact Technology Services on: servicedesk@craven-college.ac.uk
Results slips will not be provided – if needed please email exams@craven-college.ac.uk – including name and qualification.
GCSE, AS, A Level & Vocational & Technical Qualification Results Information