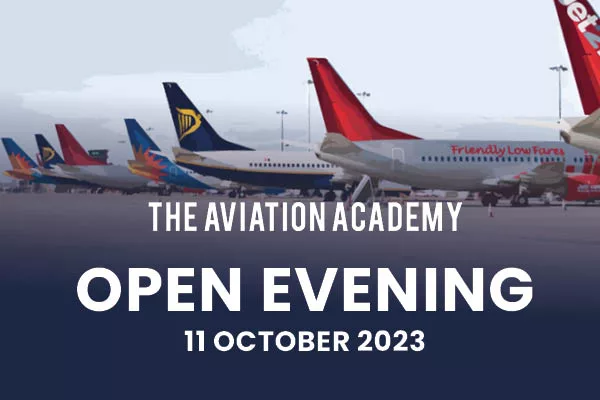 11 October
Looking to pursue a career within the Aviation industry?
Come visit us at our unique airside campus based at Leeds Bradford Airport, and discover our offer of Vocational courses in Aviation and Cabin Crew and Degree programmes in Aviation Management & Operations.
Please note, there will be a presentation covering Vocational courses and a separate presentation covering Degree programmes.
At the event you can:
Tour our campus
Chat to our current students
Explore our fantastic facilities
Speak to our expert tutors and knowledgeable support staff
Apply on the night
Please go to the Aviation Academy, Hangar 1, Southside Aviation Centre, Leeds Bradford Airport, Leeds, West Yorkshire, LS19 7UG.
Please note, this event is not a drop-in event, it will start promptly at 5:30pm
EVENT FAQS
Can I bring someone with me to the event?
Visitors are welcome to bring up to 2 guests with them to the event.
Do I need to arrive by a certain time?
Visitors should arrive promptly at 5:30pm when presentations will start.
Is parking available at the event?
Parking will be available at the Aviation Academy campus.
Can I make an application at the event?
There will be an application station available in the café with support on hand to help you make your application.
If you have any further queries regarding this event, please email events@craven-college.ac.uk and our team will get back to you
BOOK NOW