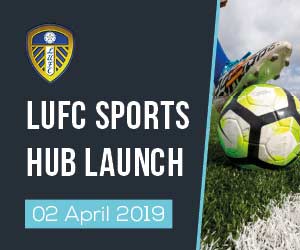 02 April 2019 5:30pm - 7:30pm
Craven College has recently partnered with Leeds United Football Club to become a Leeds United Sports Hub.
You are invited to our official launch, starring a VIP guest from Leeds United Football Club, on Tuesday 02 April 2019 – 5:30pm-7:30pm. Photo opps will be available.
What's happening on the night?
Presentation from Andrew Cropley (Principal Craven College) and Spencer Taylor (Director of Education, LUFC)
Football session with LUFC coach
Taster gym session
Taster classroom session
Please wear appropriate clothing. Come and share the excitement.
Follow us on social media or see our website for updates.