End of Year Show – 'EMERGE'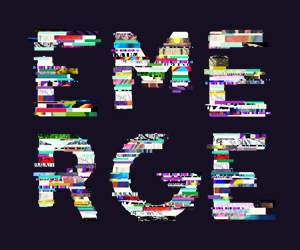 17 June 2021
5:00 pm
–
7:00 pm
The Creative Industries End of Year Show is a celebration of students' work from areas in Graphic Design, Photography, Fine Art, Illustration, 3D Design, Printmaking, Fashion, Media Make-up and Media
Join our tutors on Instagram Live at 5:00pm to watch the show virtually. The Instagram Live will be delivered via the main College Instagram account. On the date and at the time of the event, go to https://www.instagram.com/cravencollege
What can I expect?
Student prize giving
A tour of the exhibition
Interviews with students and tutors
Want to see the show in person?
You can also view the show from Monday 21 June – Thursday 24 June, 10:00am – 12:00noon or 1:00pm – 3:00pm. Please email marketing@craven-college.ac.uk to book your appointment.