Computing and IT courses start W/C 07 September 2020.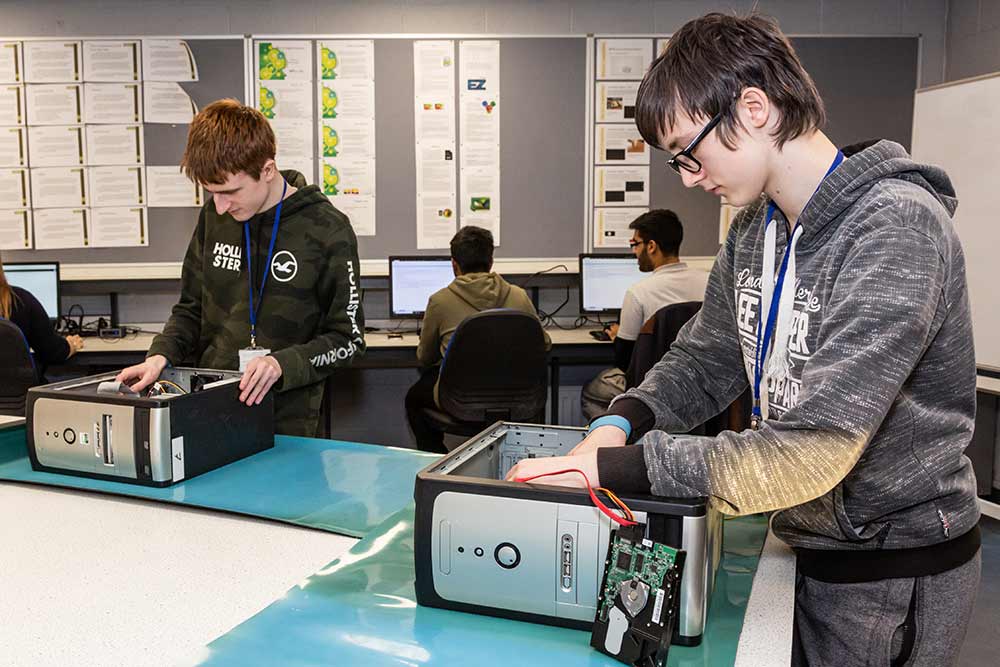 Computing & IT Information Booklet
Educational Visits
Due to the Covid-19 outbreak, trips and educational visits have been postponed. We will continue to review the situation.
Previous Computing & IT students have visited: Bradford Media Museum, ESL One and University Open Days. There have also been guest speakers in College including Craven College Alum, Chris Delee (Cyber Security, Bradford University)​
Equipment
All computing students will require:
– Pen
– Pencil
– Ruler
– Notebook
– Folder with dividers
– USB
– Revision guide only for Level 3 – Yr 1 – Unit 1 and Unit 2 revision Guide
Work experience
As part of the course, you will take part in 37 hours of work-based experience. This can be undertaken in any job that you wish if it is focused on IT. Level 3 students will also have the opportunity to conduct Industry Placement throughout the year.
In the past, our students have worked for companies such as:​
West Yorkshire Police (Cyber Security and Forensics)

​

Skipton Building Society

​

StepChange Debt Charity

​

Hothfield Junior School

​

Silsden Primary School

​

Riddlesden Accountants

​

Otley Courthouse

​

University of Leeds

​

Oxfam/BHF charities