With increasing numbers of the population getting fit and the government drive to support it, there is increasing demand for professional sports massage.
This exciting new and comprehensive qualification will enable you to gain the practical and theoretical skills necessary to provide Sports Massage Therapy. It will provide you with the requisite knowledge, understanding and skills to work in an unsupervised capacity as a sports massage practitioner with non-pathological (non-injured) tissue.
Aireville Campus
Study Location
1-2 Years
depending on Level
Entry Requirements
5 GCSEs 9-4 or Fitness Instruction Level 2 (Merit/Distinction) including English & maths GCSEs grade 9-4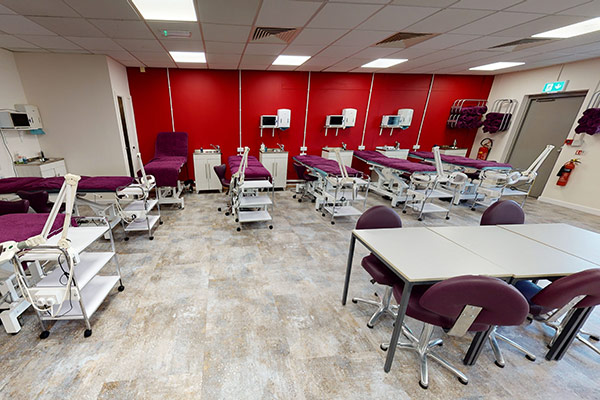 What you will study
Units
• Anatomy & Physiology for Sports Massage
• Principles of Health & Fitness
• Understand the Principles of Soft Tissue Dysfunction
• Professional Practice in Sports Massage
• Sports Massage Treatments
What's Next?
Select your preferred study programme (subject). You can make 2 choices now and make a final decision in June. We will give you a conditional offer based on your predicted/actual GCSEs.
Further Study
Sports Massage Certificate Level 4
Careers
Sports Massage Therapist – Self-employed
Spa
Fitness Centre
Sports Club
Hotel & Leisure