Criminology is the study of why individuals commit crimes. By understanding why crimes are committed, we can develop ways to control crime or rehabilitate the criminal. You will develop skills to research policy in practice, assess campaigns for changes in awareness and examine information to review criminal cases.
Criminology is a new and exciting option for Craven College students. Over two years it is equivalent to 1 A level and on successful completion you will achieve an Applied Diploma in Criminology. For university entrance you should add A Level Psychology & A Level Sociology to your criminology study programme.
There are also options to add Health & Social Care BTEC Extended Certificate or Applied Science Extended Certficate to the programme instead of the additional A Levels. Please join one of our Open Events to discuss these options further.
You will develop an understanding of the different types of crime, influences on perceptions of crime and why some crimes are unreported. Understanding why people commit crime forms part of the course as well as exploring the justice system from the moment a crime has been identified to the verdict.
Finally you will apply your understanding of the awareness of criminality, criminological theories and the process of bringing an accused to court in order to evaluate the effectiveness of social control to deliver social justice policy.
This broad-based qualification will give you a solid foundation for further study or careers in law, criminology, psychology, sociology, business, marketing, public services, philosophy, forensics, probation studies, youth justice, criminal justice, childhood studies, social work, HR or policing.
Aireville Campus
Study Location
1-2 Years
depending on Level
Entry Requirements
Level 3 – 5 GCSEs 9-4 or Business Level 2 (Merit/Distinction) including English or maths GCSEs grade 9-4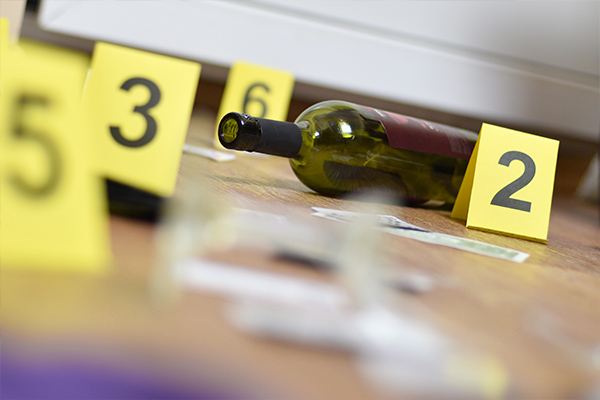 What you will study
Units
• Changing Awareness of Crime
• Criminological Theories
• Crime Scene to Courtroom
• Crime & Punishment
What's Next?
Enrol for your study programme (subject).
Further Study
Degree in :
Law
Criminology
Psychology
Sociology
Probation Studies
Careers
Lawyer
Police Officer
Criminologist
PR
Solicitor
Court Officer